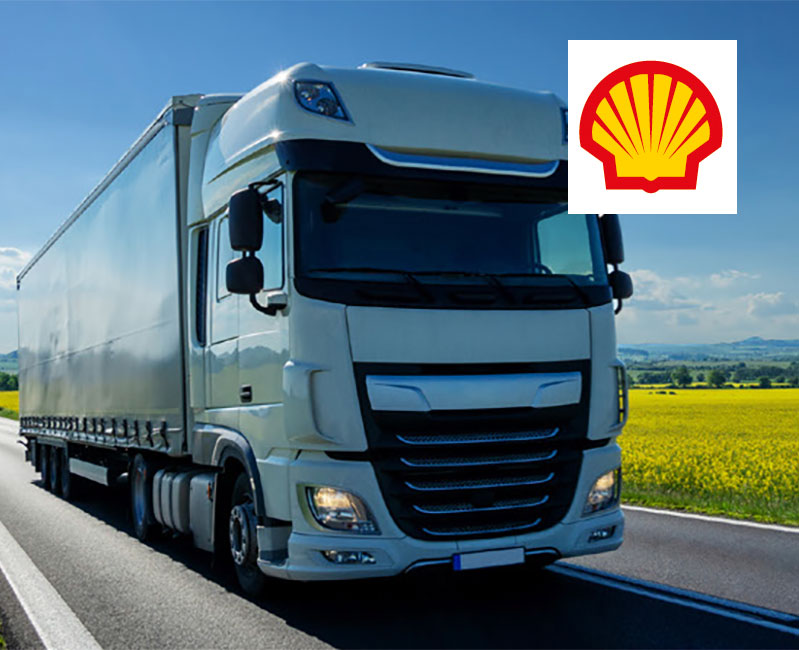 It's set to be a tough year for commercial road transport businesses. While the industry began to experience recovery from the COVID-19 pandemic last year, the industry now faces pressure from the cost of living crisis.
The Road Haulage Association reported that total operating costs for UK HGVs at 44 tonnes increased by 19% in 2022 alone.1 While inflation rates have decreased, The Bank of England predicts that it could take until 2024 to reach the 2% target.1 Further to this, UK road freight industry growth is set to slow to 0.3% off the back of flattening retail sales and an expected decline in manufacturing.2
Against this backdrop, fleet managers are looking for ways to remain competitive while improving efficiency to help manage costs. And at the same time, they are working to address the ongoing issue of driver shortages – with the International Road Transport Union stating a 40% shortfall in truck drivers globally last year.3
Fleet managers can help their business to navigate the current environment more easily, by effectively planning for the year ahead. For those looking for operational efficiency, the right digital technologies in place can support drivers and help avoid unforeseen costs. So, to help them get set up for success in the coming year, here are three ways heavy-duty fleets can use the latest digital tools and technologies to improve efficiency and overcome operational challenges.
01 SUPPORTING DRIVERS WITH DATA TO BOOST FLEET PERFORMANCE
Drivers can make a significant difference to a fleet's performance. For instance, highly skilled drivers can reduce fuel expenses by anywhere between 5%-20% while minimising the costs of vehicle wear and tear.4 It's one of the reasons that a driver shortage is such a significant challenge for fleets. One way to do this is to implement data-driven tools that help drivers to improve efficiency and boost the performance of the wider fleet.
This is where a combination of fuel cards, like the Shell Card, and digital fleet management tools, like Shell Fleet Hub, come in. As well as giving drivers access to more than 3,800 Shell and third-party refuelling stations across the UK, the Shell Card helps fleets to track transaction data. Shell Fleet Hub takes transaction data and makes it easier to manage, through secure online invoicing and simplified search functions, making day-to-day tasks such as managing expenses much easier for fleet managers. It also provides fleet managers with instant and convenient access to their fleet data, whether they're at their desks or on the road, providing much greater visibility and control over their fleet operations, and costs.
Using these digital tools can also help fleet managers to support their drivers. Connecting different sources of data across a fleet (such as the information from telematics solutions), digital tools give fleet managers and drivers alike the ability to identify opportunities for greater efficiency. For example, route optimisation can reduce the time or distance of journeys thus lowering fuel consumption and making it easier for drivers to get from A to B in good time. Fleet managers can also map out the refuelling stations along their routes, helping drivers to avoid adding unnecessary time and miles to their journeys. All of this helps to make the most of drivers' skills while helping the business to manage its costs more effectively.
02 PROTECT YOUR FLEET FROM FUEL FRAUD WITH TIGHTER SECURITY
Almost two-thirds of fleet managers say that fraud is a problem for their businesses.4 This is another cost that can cut into already tight margins for the business. To prevent this, fleet managers are looking to improve visibility over their everyday expenditures.
With integrated payment control measures, digital fleet management tools like Shell Fleet Hub offer businesses the visibility and control they need to operate efficiently. For example, these tools allow fleet managers to set restrictions on fuel card payments based on the type, time, value and volume of the purchases. Not only does this prevent fraud, but it helps to manage costs as well.
Other features, such as real-time fraud detection, allow fleet managers to block or unblock payment cards with the press of a button, giving them extra peace of mind. And that's before they begin to pre-select fuel stations with safe parking or implement geo-fencing with vehicle tracking to spot any suspicious activity and protect driver safety.
03 SIMPLIFY INTERNATIONAL PAYMENTS VIA AUTOMATION
When looking to improve operational efficiency, it's not all about identifying those big single actions that can yield immediate cost savings. Fleet managers also need to explore the marginal changes they can deliver that make a significant difference over time.
Take tolling for instance. Businesses whose trucks travel throughout Europe must adopt several different tolling payment devices to keep their operations running smoothly (and cargo arriving where it should be on time). Dealing with different tolling systems can slow your drivers down, create extra admin, and can make fleets more susceptible to unforeseen costs if they're not completed correctly.
To avoid this, Shell's European Electronic Tolling Solution (EETS) makes life simpler for fleet managers and drivers through seamless tolling transactions. Alongside dealing with one set of invoices for all their toll payments, fleet managers can set up automatic payments to reduce the chance of fines while simplifying admin to save time. It's an easy win that drives efficiency and mitigates the risk of unforeseen costs.
Finding the right partner to deliver a digital future for fleets
When it comes to the challenges facing commercial road transport businesses, digital tools and technologies could be the difference between getting ahead of the competition and being left by the roadside. To make the most of the digital tools available, fleets need an expert partner that can help them drive operational efficiency now while preparing their business for the future.
With more than 60 years of experience supporting companies with their mobility needs, Shell is the largest provider of solutions for business fleets. It has one of the world's most widely accepted fuel cards – a solution that can integrate with fleet management platforms to provide greater visibility over operations. Boasting a wealth of expertise in digital solutions for the commercial road transport industry, Shell is the ideal partner to help fleet managers overcome their unique challenges.
Find out more about how Shell can support your fleet with digital solutions designed to help you drive operational efficiency and improve performance while keeping a close eye on your costs: https://www.shell.co.uk/business-customers/commercial-road-transport.html
 

Road Haulage Association, Haulage Cost Movement, 2022

2

Ti, "European road freight market to lose speed and expand by only 1.1% in 2023." 2022
IRU, "Driver shortages surge, expected to jump up to 40% in 2022" 2022
Shell, Frost & Sullivan, "Navigating Roadblocks in the Long-Haul Road Freight Industry." 2021