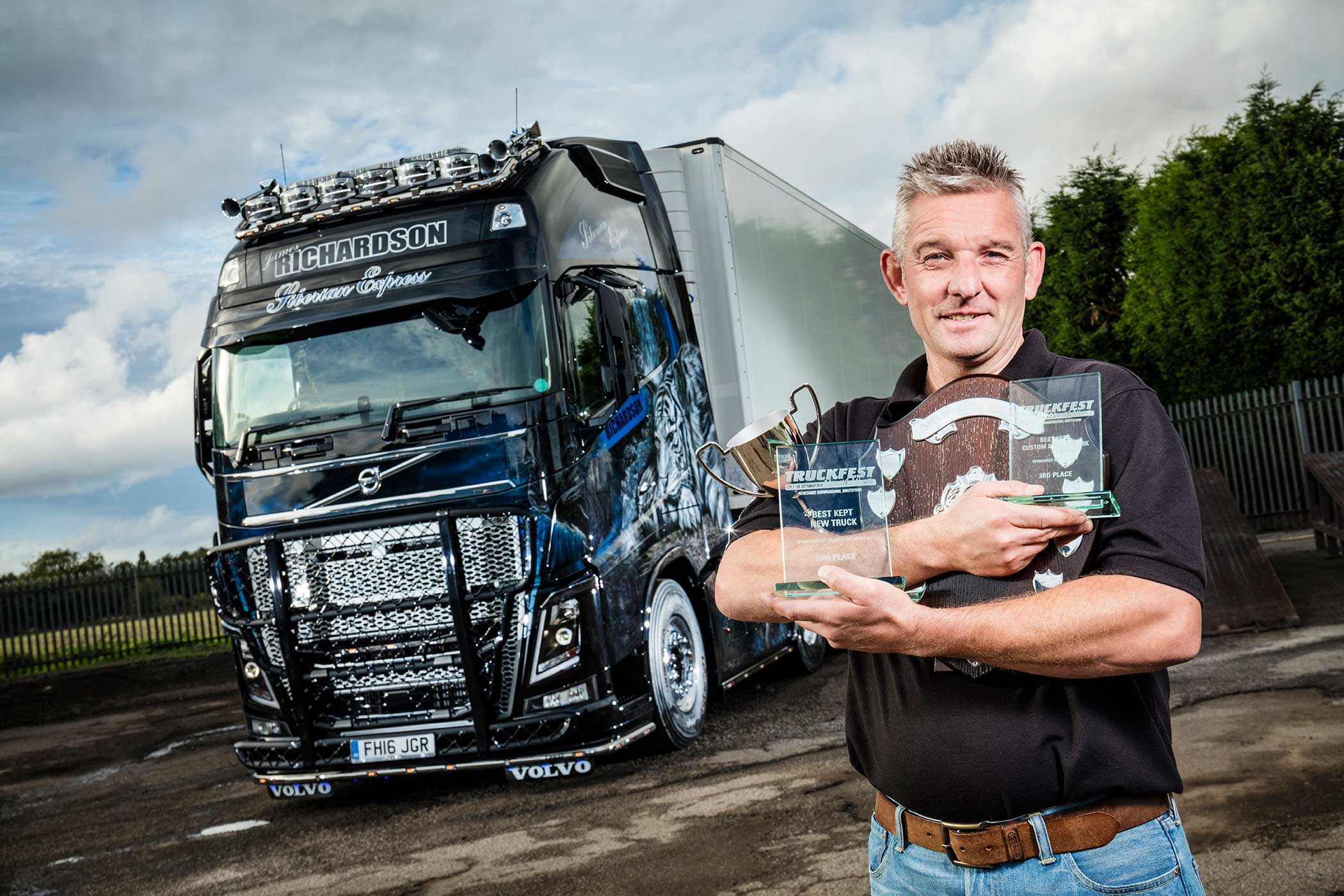 Richardson Transport of Newton-upon-Derwent in the East Riding of Yorkshire has taken delivery of a fully air-suspended Volvo FH16- 750 tag-axle tractor unit from Crossroads Truck and Bus, Hull.
As well as delivering eggs used in the production of influenza vaccine, the new truck is being displayed at truck shows, where it has already won three trophies. The pride of the 14-strong fleet will, among other duties, haul one of the company's four airsuspended refrigerated trailers. These feature internal air bags, which are inflated along one side of the trailer to secure trolleys carrying eggs from farms around the UK to Liverpool.
"We have three vehicles on this run, seven days per week," explains partner James Richardson. "Each 15-tonne load consists of over 240,000 eggs, which are used in the production of the influenza vaccine. When not moving eggs we also operate in general haulage as well as turf transportation – all disciplines in which the FH16 will excel in." Such is the quality of the finish on the new Volvo FH16; on its first outing to Truckfest Northwest in September this year, James managed to swell the contents of his trophy cupboard with third place in the 'Best Kept Custom & Paintwork' category as well as second place in the 'Best Kept Overall New Truck' competition.
The truck was also presented with the Martin Rigby Memorial Award, which was especially poignant as it was while attending Martin's funeral with his friend Andy Scott of Custom Painthouse that the notion of the new truck really came into being. Martin Rigby was the owner of Elworth, Cheshire-based Martin Rigby Haulage, who died following a motorcycle crash during the Isle of Man TT festival in 2015.