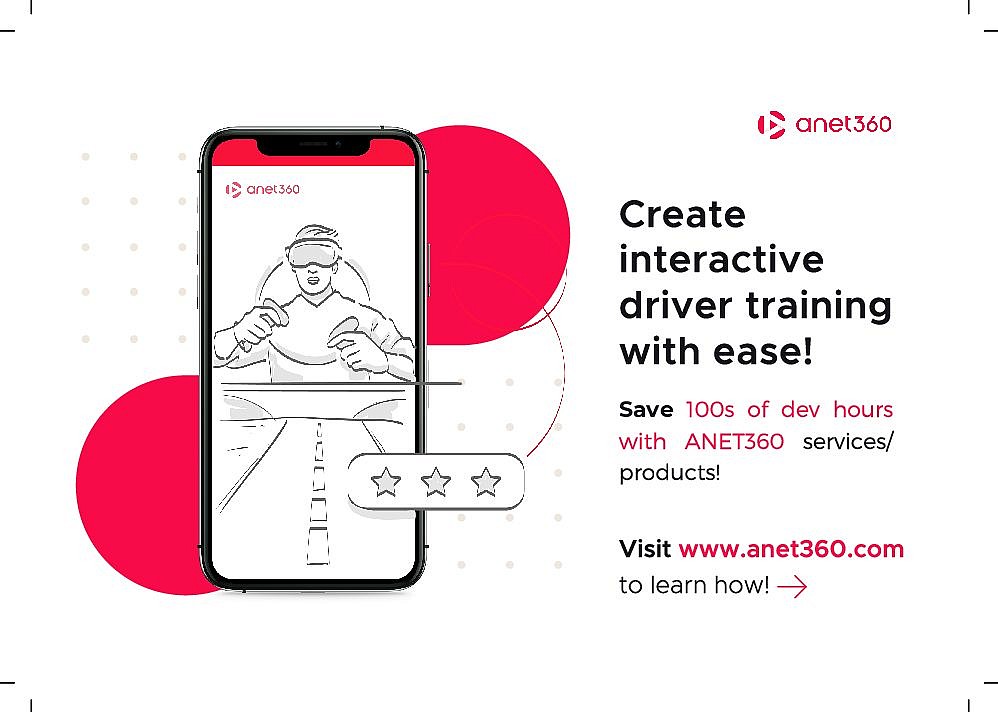 With the continuing effects of the global COVID-19 (coronavirus) pandemic, and the
necessary social distancing measures, companies have been unable to train their drivers
in-person and on the road. Many businesses have also had to shut their doors.
At the same time, demand for delivery services has increased, meaning businesses have
had to hire more drivers to meet the needs of their customers.
This requires a new approach, one where companies can train their drivers remotely in
a speedy, cost-effective, scalable way that can be tracked and deliver ROI. Most
companies are not set up for this scenario, so what is the solution?
Training remotely
With no confirmed date for the end of lockdown and social distancing, companies need
to find innovative ways to deliver training virtually.
Every company that is faced with responding to this unprecedented crisis needs agility
on-demand — and ANET360 is here to help.
We have a number of features incorporating innovative technology and security, which
means you can deliver your training, remotely.
• Smartphone-based training access the latest technologies such as virtual reality
anytime, anywhere and deliver an immersive and engaging experience remotely
• Real-time analytics: manage student data with reports and data at your
fingertips, measure ROI and ensure your training meets your needs
• Digitalised driver identification solution: before the training starts, students take
a picture of their driving licence, as well as a selfie, so the system can identify
that person.
• Multi-factor authentication: add an extra level of security so only authorised
users can access the training
Our system is simple, straightforward, flexible and easy to implement, meaning you can
start training drivers straight away and get them on the road as soon as possible. We've
also recently gained JAUPT approval, so you can rest assured that we meet the
necessary industry standards.
The future is digital
Digitalised driver training – and digitised training in general – is becoming the industry
standard for driving instructors, freelancer trainers and JAUPT approved training
centres. ANET360 was built for times like these and to meet these needs.
While ANET360 improves, productivity, efficiency, and safety, the solution is
ultimately designed to achieve higher performance and better train
drivers.
Learn to create interactive and engaging driver training now! Contact our team – support@anet360.com – and schedule your free demo!