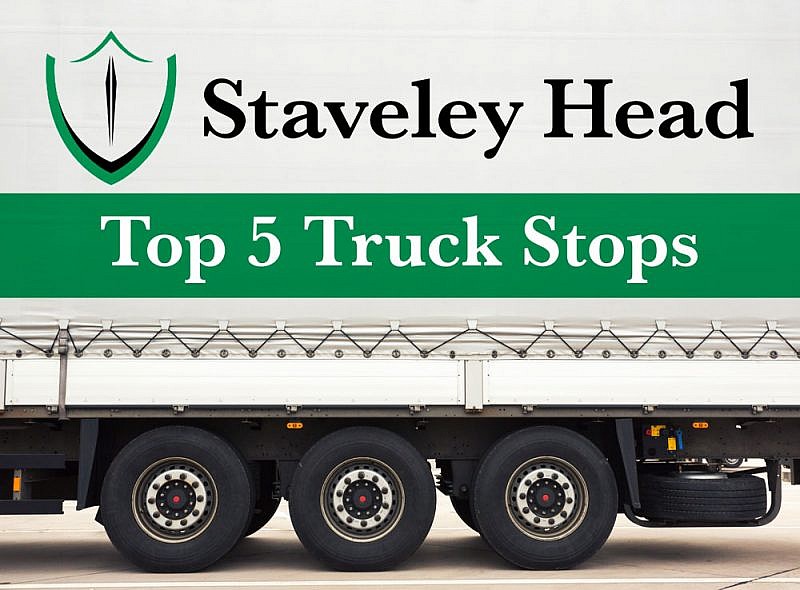 Top 5 Truck Stops
Service stations and truck stops are the lifeblood of our roads and an absolute godsend if you're a trucker. As HGV insurance specialists, we know how important it is for drivers to find a decent truck stop for a well-earned break or to finish their shift, so we've compiled a list of our top choice truck stops for you to enjoy.
Formula Services – Ellesmere Port – M53 Junction 10
This place really must be seen to be believed. It has everything a trucker would need and more.  The interior of the place has a Ferrari red design throughout and includes everything from a games room, personal media pods to a fitness suite. Formula services is a no public truck stop that also has outdoor facilities such as the truck wash and fuel, it even has free massage chairs inside.
Chippenham Pit Stop – M4 Junction 14
Chippenham Pit Stop won the Truck Stop of the Year for 2017 and it's easy to see why.  The facilities on offer are second to none, the showers and toilets have underfloor heating and they even have a barber shop on site. The favourite with most truckers is The Goods Yard, which is a great place to chill out either in front of the log burner or with a drink watching BT Sport. The Draycot Stores is the on-site shop and has a large truck life section, but most people come for the fresh pies sourced from the local butcher.
Tebay Services / J38 Services – M6 North of Junction 38/M6 Junction 38
Junction 38 (J38) is a fantastic truck stop in the heart of the beautiful Cumbrian countryside. This truck stop opened in 1986 following the success of Tebay northbound and has maintained the Westmorland family traditions of supplying locally sourced produce and freshly made products.  J38 has a bar that's open until 10:30pm weekdays as well as the kitchen and shop. The overnight stay is one of the best in terms of value for money starting at £13 which includes a £2 food voucher and a free shower, so if you haven't any breakdown insurance, then J38 will certainly cut your costs down if you need to wait for recovery overnight. Tebay Services is also near and for those driving unsociable hours, it has a 24-hour quick kitchen available. They also offer a butchery, delicatessen, patisserie and even a barbecue in the summer, so make sure you bring your deck chairs
Route 74 Truck Stop – Lesmahagow – M74 Junction 10
Fill up the lorries tank and then fill up yours with a free cuppa on the house. If you top up 300 litres of AdBlue the guys at Route 74 will make sure you get a well-deserved brew. Route 74 is a cosy truck stop south of Glasgow and has everything including TV's, free Wi-Fi and a very well stocked 24-7 convenience store. But the best thing must be the carvery in the Wheelers restaurant.
Ashford International Truckstop – Ashford – M20 Junction 10
If you're driving from Dover, you've got to stay at Ashford International Truck Stop. This is a truck stop that has everything you need and was winner of Truck Stop of the Year 2016. Ashford is the perfect place to break down (if there is such a perfect scenario to breakdown), they have repairs and jump starts available or you can wait in the comfy hotel if the worst does happen. The convenience store is stocked with truck accessories, but for us the best has got to be the restaurant's famous Road Train burger, but not to worry if you're watching your weight, you can burn it all off in the on-site fitness suite.
Staveley Head Insurance – get a quote