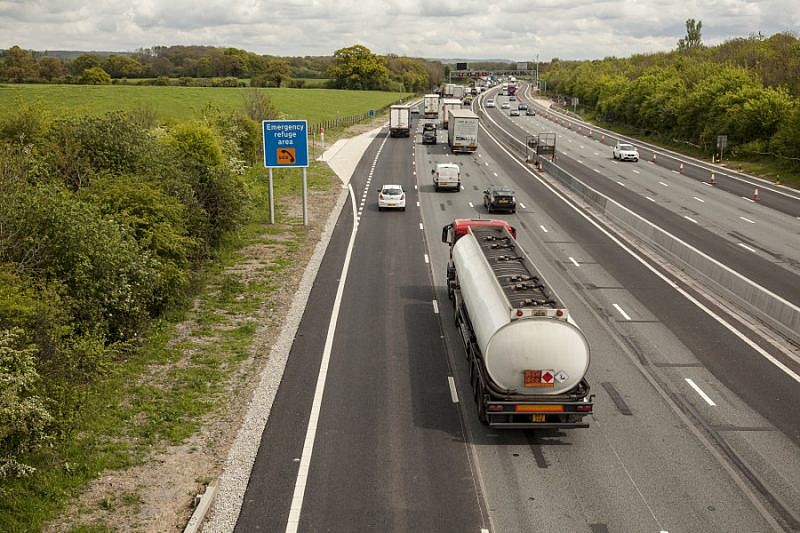 In excess of half of those surveyed did not even know what an ERA was.
Safety concerns over hard shoulder running on so called 'smart motorways' remain as a new poll shows that just one in three think it's a good idea.
It comes in the wake of new research which revealed that half of motorists are not familiar with emergency refuge areas (ERAs). The study, conducted by the RAC with more than 2,000 motorists, found that in excess of half (52%) of those surveyed did not know what an ERA was.
Furthermore, there was also confusion about how to use an ERA, with two-thirds neither knowing what to do after stopping (64%) nor how to re-join the motorway (65%). And, even of the 1.5% who had actually used an emergency refuge area, only one respondent knew they should contact Highways England to facilitate getting back on to the motorway if the hard shoulder was operating as a running lane for traffic.
Everyone else thought they should just wait for a gap in the traffic and then accelerate as quickly as possible to motorway speed.
There was, however, good awareness of when it is appropriate to stop in an emergency refuge area. Almost every motorist (98%) said they should be used in a breakdown and 90% stated they should be used after an accident, but 40% also thought it was appropriate to use an emergency refuge area for medical reasons such as needing to take medication. Worryingly, 27% thought they could be used for either the driver or a passenger to be sick.
Lesley Slater, operations and business development director at LeasePlan UK, said: "It is important for drivers to take responsibility for their own safety by staying up to date with any new laws introduced."
However, she added: "Confusion around what is and what is not legal on the motorway is compounded by the fact that drivers are not allowed to drive on the motorway until passing their practical driving test. This is right from a driver safety perspective but as it isn't mandatory to have an additional motorway driving lesson, this can lead to gaps in knowledge, confidence and experience."
Highways England ran a radio advertising campaign reminding people of the correct use of ERAs and is currently conducting a review, the findings of which are expected to be published soon.
The RAC has been working closely with Highways England and is backing work to improve the motoring public's understanding of ERAs and how to use them.