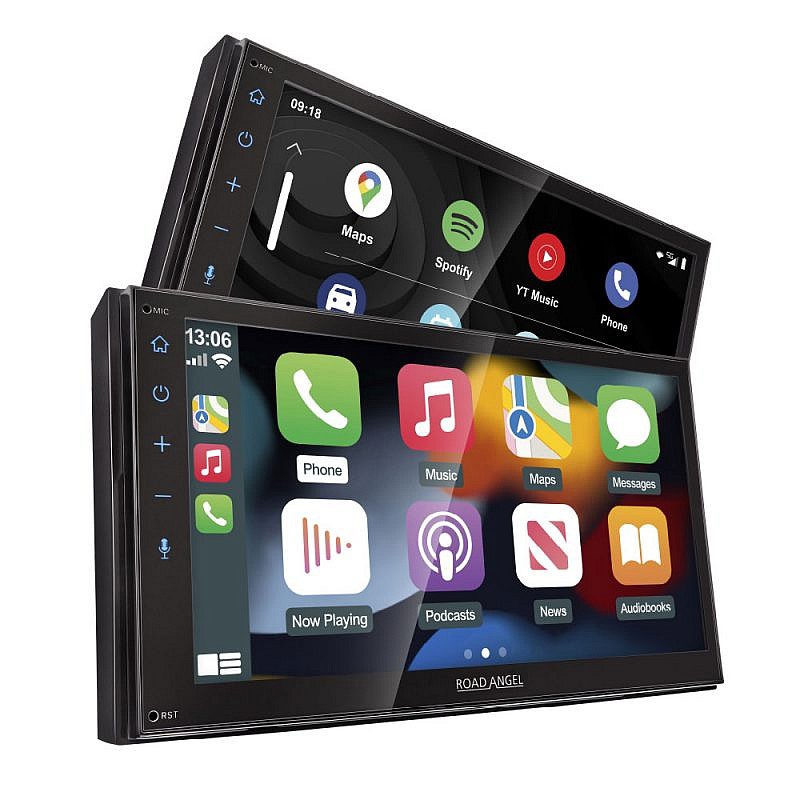 That's right, the Brits have entered the chat.
In a market dominated by mainstream Japanese brands,
UK-based tech firm Road Angel has just released its
flagship car stereo. With a sleek and minimalist design
to rival any stereo in the current market, the question
remains—what specs and features does the new Road
Angel RA-X721DAB have?
Coming in with a super high resolution 7" display, viewing text, maps, and applications has
never been easier. The X721 presents a crisp, clear visual experience; complemented by a
responsive capacitive touchscreen, seamlessly integrated to quickly and accurately respond when
lightly touched by a finger.
Effortless smartphone connectivity via Bluetooth ensures you the driver, comply with your local
laws. The Road Angel brand is synonymous with road safety and security, so you can rest
assured driver safety measures come as standard. Simple pairing and control make life in your
vehicle safer and more convenient.
Whether it's a wireless-hands free call or streaming your favourite music with artist, album, and
song search, Road Angel has included it all in their flagship car stereo.
That means the X721 also supports 3rd party app connectivity via your favourite OS, utilising
Apple Car Play, and Android Auto.
The integrated DAB+ digital radio utilises all available bandwidth. This efficiently allows 3x
more data to be received, ensuring higher quality audio for listeners and a far greater number of
stations at your fingertips.
The Road Angel stereo is also compatible with steering wheel controls. Boasting plug-and-play
functionality in over 300 cars! (Additional connector needed, sold separately).
For audiophiles and home theatre buffs, the Road Angel X721 also features multiple audio and
visual customisation options so you can enjoy multimedia just how you like it, with fully
adjustable audio tuning.
The RA-X721DAB also has a little sibling, the RA-X621BT.
The great news is that the X621 comes with all the great features the X721 has, just at a lower
price point and without DAB+.
Wait… That's not all. As a British company Road Angel believes in quality, which is why we
offer a three-year warranty with all our car stereos. Which is two more years than our
competitors!
Price: £399.99
Website: https://www.roadangelgroup.com/car-stereo