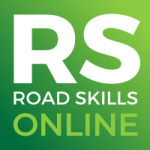 Coronavirus (COVID-19) – Helping Keyworker Drivers
This is an unprecedented time in our lives…
Our network of transport and logistic drivers are a lifeline to our country but being out on the road
they are all at risk of being in contact with someone who is carrying the Covid-19 virus.
As a result, this group of keyworkers need protecting.
For that reason, we have put together a free, online Toolbox Talk on the Coronavirus (COVID-19) to
provide Transport Managers and Directors with a management tool to help brief, educate and
remind their drivers and staff about basic hygiene steps to protect themselves from infection.
In it are ideas on how to implement the government guidance and most importantly, how drivers can
stay safe and protected out on the road whilst making sure their vital deliveries keep the country fed,
hospitals supplied and the emergency services operating.
Transport and logistic businesses who would like a copy of the free COVID-19 Toolbox Talk can visit
our website
www.roadskillsonline.com
. It is free to use.
https://www.roadskillsonline.com/coronavirus-covid-19-advice-for-your-drivers/
About Road Skills
Road Skills has been helping companies for the last 30 years train drivers and help put in place
management systems to reduce costs, reduce the likelihood of collisions and mange compliance.
Our
current, 21
st
century, contribution to the training needs of the transport community is the Road Skills
Online Professional Development Plan Toolbox Talk Training. This training provides drivers with what
they need to know to do their bit to keep themselves, other road users and your vehicles as safe as
they possibly can.
For further information please contact Susie Marsh.
0113 267 0881
susie@roadskills.biz
www.roadskillsonline.com