Dash cameras, or dash cams, initially a tool used by the police to ensure the safety of their officers are now being used by one in four motorists in the UK.
Video technology was first implemented in Texan police cars in the late '80s, where an analogue camcorder was set up to record traffic incidents onto VHS tapes.
The technology has come a long way since then, when the cameras weren't mounted to the dashboard, rather a tripod was mounted to the front or back window.
After it became more common for US police cars to be fitted with traffic cameras, citizens started to fit their own cameras in an attempt to document cases of unlawful police stops.
This created a cycle of police departments increasing the use of dash cameras and motorists responding, which ultimately led to manufacturers increasing production of in-car recording devices, making cheaper and better car cameras.
However, it wasn't until decades later when the technology would really come to be embraced by the public. This started in Russia after a change in law to combat the rising number of car insurance cases made it legal for drivers to install in-car cameras in 2009.
Following the change in law, Russians were quick to install dash cams in their cars and by 2013 more than one million motorists were using the device to capture all types of footage from their cars, including; bad driving and unlawful driving, attempts of insurance fraud, beautiful scenery and even meteor showers.
These clips became popular across the internet and following a clip of the Chelyabinsk meteor being seen through a front windscreen, sales of dash cams begin to rise across the world – with a 918% increase in sales in the UK and a 200% increase in America.
As well as being able to record shareable clips for YouTube, more than 30 UK insurance companies now offer a discount to motorists who use a dash camera, with some offering as much as 12.5% discount.
Using a dash cam gives drivers, the police and insurance providers better clarity on the events of a traffic incident.
This wasn't something that could be reliably provided with early dash cameras, due to the low quality video and lack of stability. Modern dash cams are smaller, cheaper and with much better quality video.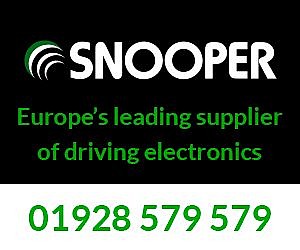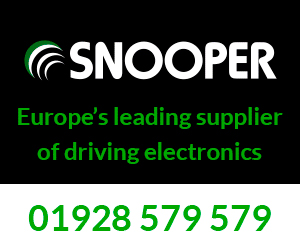 The DVR-PRO is the latest dash cam from Snooper and comes with 1080p full HD recording to ensure crystal clear picture quality and ensure details such as licence plate numbers are captured and easily read.
The DVR-PRO also has WiFi connectivity and a dedicated app to allow motorists to download and play back dash cam footage directly to their smartphone
Through the use of a built-in GPS, the recorded footage is embedded with the location of any incident as well as the time, date and speed of the vehicle.
Other key features of the DVR-PRO include;
1. A locking SD card enclosure to prevent tampering and ensure a reliable connection to the device
2. An optional second camera input for increased protection
3. The ability to be hardwired to multiple voltages, from 6v-32v DC
4. A separate emergency button with five metre lead to quickly save important footage
To purchase the DVR-PRO or see the full range of dash cameras and other driving electronics available from Snooper, visit their website – Snooper Dash Cams