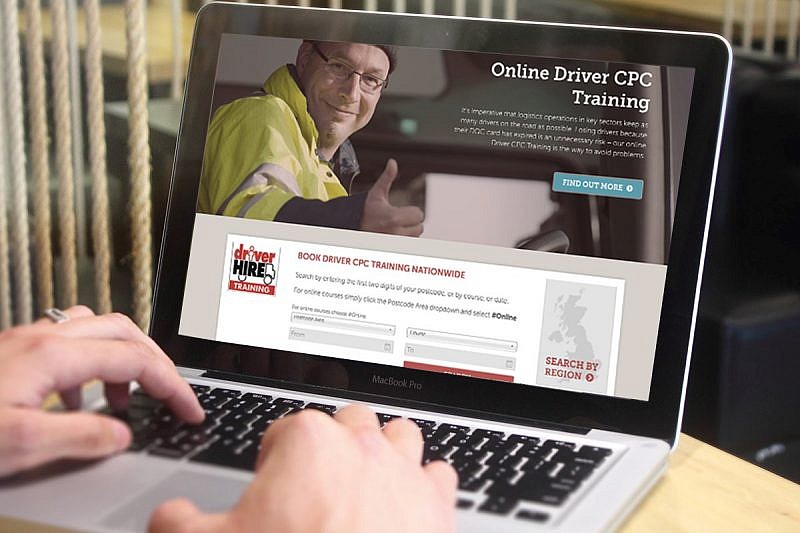 The COVID-19 pandemic continues to impact on the road transport & logistics industry in a variety of ways.
The news that the Driving & Vehicle Standards Authority (DVSA) has advised that there should be no further classroom-based Driver CPC training until 12th of June 2020 has potentially left HGV drivers whose Driver Qualification Card (DQC) has run out, with a problem. The Government has introduced a 'grace period' for cards that expire between 1st March and 30th September 2020, so that these don't need to be renewed immediately.
 But it is a problem for drivers whose cards had already expired, and who, for example, now want to get back into driving. Fortunately, Driver Hire Training has an answer. The company has been approved by DVSA to offer a range of online Driver CPC courses.
"Obviously we can't offer any courses that feature an on-road or practical element," says John Keelan-Edwards, Driver Hire Risk Management Director. "Following conversations with the DVSA, they've given us the green light to run 16 courses covering subjects including up to the minute instructions on Drivers' Hours and the Working Time Directive, Fuel Efficient Driving, Manual Handling and Health & Safety. We've been really pleased with the strong demand we've seen for courses, especially from individual drivers, since launching the service last week."
John continues. "Clearly, at this current critical time for the whole nation, it's imperative that logistics operations in key sectors want to keep as many drivers on the road as possible. Losing drivers because their DQC card has expired is an unnecessary risk – this is the way to avoid it. Equally, it's a perfect opportunity for drivers working in non-essential sectors, who may have been temporarily stood down, to complete their annual round of training. The same applies to drivers who are self-isolating because they may have been in contact with someone who has the virus."
A review of the advice regarding classroom-based training will take place in June.
For further information on how to book an online Driver CPC course call 0808 178 9977 or email: drivercpc@driverhire.co.uk