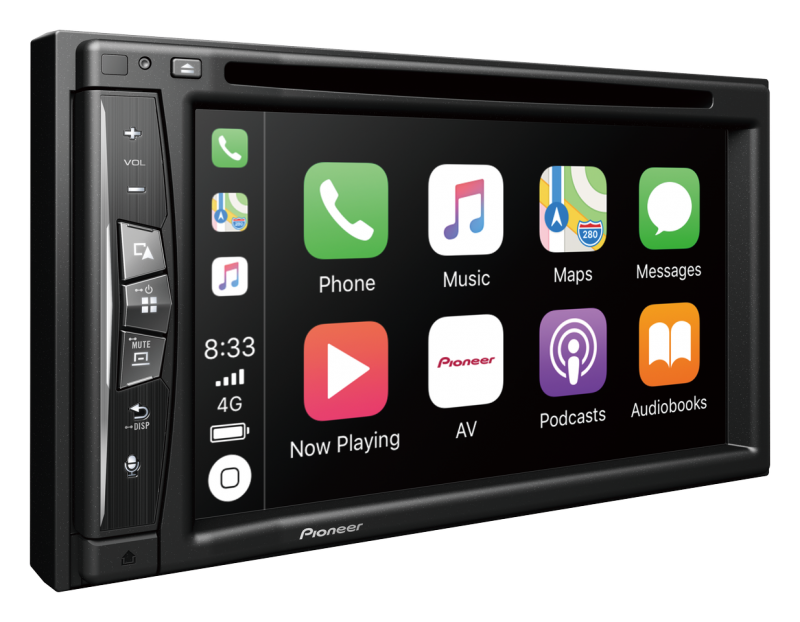 Pioneer has long recognised the unique demands placed upon those that drive for a living, and its latest range of commercial navigational units is proof positive that it takes this ever-growing sector seriously. To this end, Pioneer has opted to throw the spotlight on two of its most capable commercial units, both of which have been designed with HGV, good and long haul drivers mind – the AVIC-Z710DAB-C and the Z810DAB-C. This talented duet (figuratively) groan under the weight of features, functions and inbuilt capabilities likely to prove invaluable to professional drivers.
Not only do the AVIC players outlined above represent the last word in navigation tech, each has been specifically developed with commercial drivers in mind – hence the 'C' designation. Evidence of this can be seen in their ability take all-important parameters such as vehicle size and weight into account, before automatically calculating a suitable route. It means no more getting lost, no more last minute detours around unsuitable roads and, perhaps most significantly of all, it negates the risk of perhaps the most embarrassing and potentially ruinous misdemeanors of all, getting wedged under a bridge or tunnel.
Navigation capabilities are enhanced through the ability of this trio of Pioneer units to plot itineraries based of set data inputs, which in practice means professional drivers can plan their destination (including multiple drop-offs) before they set off, safe in the knowledge that Pioneer's nav module will calculate the optimum route. This capability can even be utilised with local traffic knowledge, allowing HGV drivers to avoid costly (not to mention deeply frustrating) delays entirely.
Not only do the Pioneer AVICs have the ability to plan routes based on size and weight, they can even plot trips based on upcoming size and weight restrictions and, perhaps most impressively, whether or not the vehicle you're driving is currently carrying hazardous materials. These units even come with dual camera inputs, meaning you can swiftly sync your digital camera to make maneuvering that bit easier.
Navigation is only part of the appeal of the AVIC-Z710DAB-C and the Z810DAB-C though, with both boasting an impressive spread of entertainment-related features and functions. Both boast Apple CarPlay functionality, with the latter also being fully compatible with Android Auto. These effectively allow for far smoother integration between smartphone and Pioneer player, enabling the myriad functions offered by most modern devices to be utilised while on the move, and all without compromising safety. Wireless connectivity allows you to connect to Apple CarPlay without any cable or wirelessly mirror the screen of an Android device directly to the head-unit effectively accessing and controlling all aspects of the phone safely via the unit's touch screen. Legal, safe and convenient!
With additional Waze navigation and crystal clear DAB topping off a range of dazzling functions, these units make your working day easier, safer and more cost-effective.