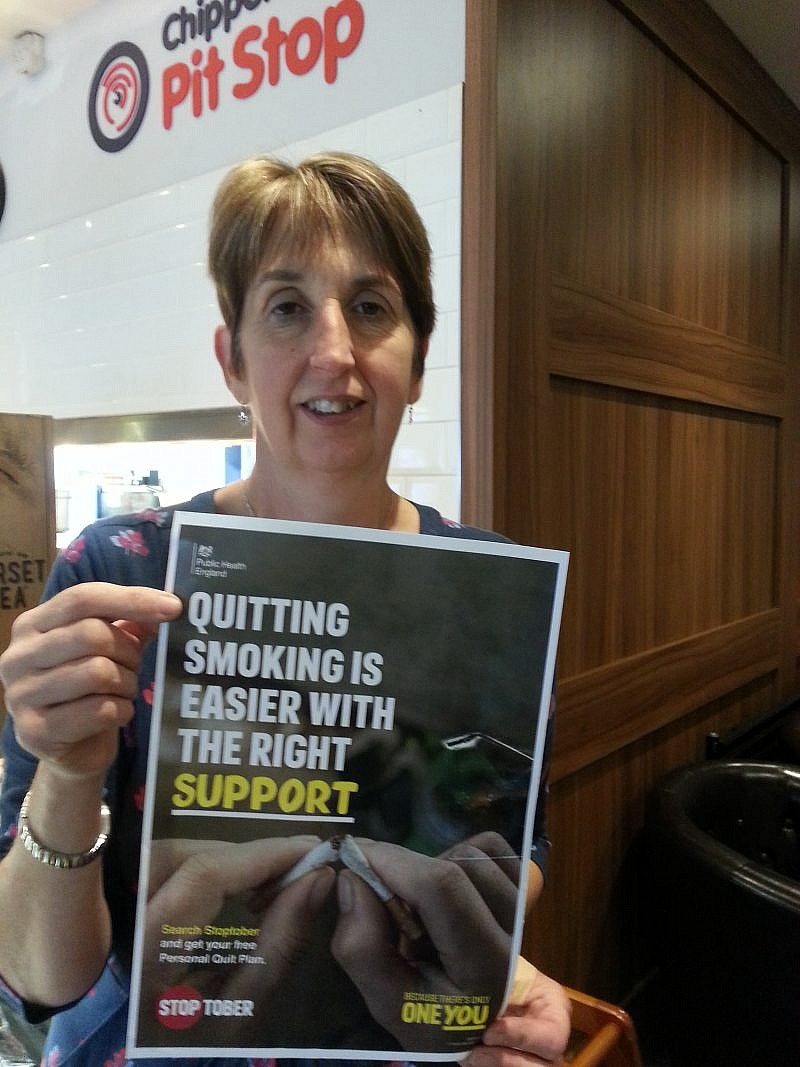 NHS STOPTOBER
The health conscious crew at the Chippeham Pit Stop for truckers and the local community are conducting their own mini survey as a contribution to the NHS's Stoptober campaign aimed at encouraging people to stop smoking for a month.
They will be asking former smoker customers what method they found the most useful in helping them to give up in order to encourage smokers who might wish to follow their lead.
Lisa Hatherell, Health Campaigns Coordinator at the pit stop, just off junction 17 of the M4 in Wiltshire, said non- smoking customers completing the survey would be entered into a draw to win a delicious low fat breakfast.
"Those ticking the box to indicate they are still trying to give up will be given the opportunity to sign up for a stop smoking session with an onsite hypnotherapist," she said.
" We know giving up smoking isn't easy but that there are lots of ways to do it and lots of motivations which eventually help people go through the pain barrier," said Lisa.
"So as part of our commitment to driver health, we want to inspire those who smoke, but want to give up, with the success stories of other people, just like them, who have done it," said Lisa.
Running monthly health campaigns in support of their trucker customers, whose life style is not generally conducive to healthy living, has become a special feature of the pit stop's activities in recent years.
The team have provided an outside exercise gym, created a circular walk in surrounding countryside and even arrange for Wiltshire health coordinators to visit on a regular basis to offer blood pressure and carbon monoxide tests.
Going the extra mile for all their trucker customers and those from surrounding villages, who are making increasing use of the shop and restaurant facilities, contributed to the facility being named UK Truck Stop of the Year 2017.
Lisa is pictured with a Stoptober poster which is being displayed at the pit stop.