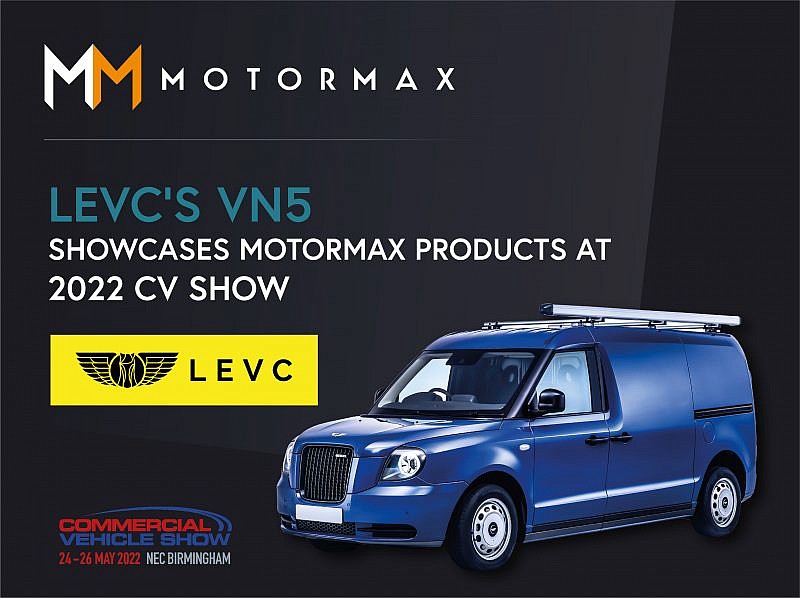 Motormax is excited to announce live demonstrations at this year's CV Show. LEVC's (London
Electric Vehicle Company) VN5 will be displayed on the stand and will be equipped with a
range of Motormax pioneering products.
Equipment installed onto the vehicle includes;
Safetymax, Safetymax 360 sensors, reverse alarm, recording cameras, driver safety systems (to
detect eyes closing, smoking etc.) lighting and Powermax including our Powermax battery guard. See
first-hand how our pioneering systems integrate into the factory screen.
LEVC's VN5 features a fully electric powertrain with range-extender technology and lightweight
aluminium body structure, making LEVC electric vehicles the professional choice for both drivers and
fleet operators. The VN5 offers a total flexible range of 319 miles, and 64 miles pure electric range*,
completely eliminating range anxiety for operators.
Motormax has worked with LEVC for over two years, improving the safety and efficiency of the
fleet.
Live product demonstrations are available on our stand with a sales / product development
team member. We look forward to seeing you on stand 5F60.