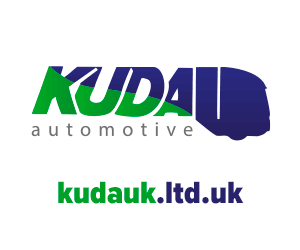 2021 marked 30 years of Kuda, so in 2022 we wanted to achieve more than ever! We've been super busy bringing you great new products, kitting out trucks, and making great advances as a business; let's take a quick look back at a fantastic year…
From early 2022, we began working on a super-secret project: adding accessories to a Mercedes Actros Edition 2 for Top Gear! Outside the cab, we colour matched the chassis and side skirts to a matte grey and fitted one of our own TreadSafe catwalk. We also added a DVS (Direct Vision Standard) System for safety. Inside the cab, we fitted a CabStore rear locker, a fold down TV and a TruckChef Microwave. We were very fortunate to receive this opportunity to showcase our own products on TV which you can view on BBC iPlayer now!
In May 2022, we exhibited at The Commercial Vehicle show. The show is held at the NEC in Birmingham, and we had plenty of space to set up a truly impressive stand. We displayed products from our own brands- CabStore, MirrorShield, TruckChef, TreadSafe, and iAM- alongside TomTom and Indel B, some of our favourite brands to work with. Exhibiting at the show was great fun and it was engaging to get to speak with so many others in the industry!
2022 was also a big year for Kuda in terms of technology. To speed up the mould making process without sacrificing quality, we invested in market leading 3D scanning and robotic CNC equipment. This investment has involved a major remodelling of our headquarters, providing space to scan components and even full vehicles when required. Alongside this, we also invested in the latest 3D printing technology, allowing us to model potential components and test the fit within just hours. We believe these technological strides will be hugely beneficial to Kuda!
We accessorised many trucks last year, but some of our firm favourites were four, stunning, bright red Mercedes Actros L's. This project included a vast array of accessories that were identical for each truck. We fitted light bars to the roofs, equipped with state-of-the-art Strands beacons. Inside the cabs, we fitted CabStore lockers complete with LED strip lighting, an XTRONS fold down TV, and a TruckChef microwave. These trucks looked great when they were finished!
Overall, 2022 was a hugely successful year for Kuda, and we achieved all of this and more. In 2023, we hope we can continue to make new innovations, reach new milestones and, as always, provide our customers with a fantastic selection of aerodynamics and accessories.