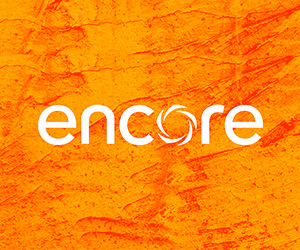 Award-winning recruitment agency Encore Personnel, which provides temporary workers for a broad range of businesses including HGV drivers to the logistics sector, has planned ahead for a shortage of lorry drivers as a result of Brexit and the pandemic.
Encore, which operates 10 branches across the Midlands with its HQ in Leicester, has been sourcing high quality and reliable drivers for UK businesses for more than 15 years. It is an accredited member of Logistics UK, offering its drivers all the benefits of its in-house Approved Driver Scheme, including free CPC training and highly competitive pay rates.
However, Brexit and Covid-19 have caused major problems for the driving recruitment sector as many skilled and experienced drivers chose to return to mainland Europe with no promise of returning. In response to this challenge, which Encore had anticipated and prepared for in advance of Britain officially leaving the EU, the business is tackling the issue head on.
Pete Taylor, Managing Director at Encore Personnel, who has worked at the business for 15 years, said: "We've been dealing with a lack of drivers for several years now and Brexit is certainly not the only reason for this. The Brexit 'deal or no deal' situation bubbled away for some time and contributed to the exodus of drivers back to mainland Europe certainly, but we have also found that the combination of an aging driver population and ever more stringent and costly training requirements has meant more and more drivers have made the decision to leave. Furthermore, there's a dearth of newly qualified drivers entering the market too.
"But we haven't ever rested on our laurels when it comes to sourcing the best drivers for our clients and retaining them wherever possible, despite this unprecedented lack of availability. Our teams are characterised by highly motivated, can-do people who put the needs of the candidate and the client first, ensuring we match the right person to the right role – which ultimately means they are more likely to stay with us and our clients for the long run."
Pete added: "As a business that puts huge emphasis on ensuring best practice, trying to navigate this situation where quality drivers are scarce is proving to be very expensive. We now need more staff to source quality drivers compared to a few years ago as they are becoming rarer by the day and the competition to obtain their work is unprecedented. What's more, pay rates have not grown exponentially either which adds to the overall challenge of driver availability.
"Drivers are a crucial link in the logistics chain and finding punctual, reliable and experienced candidates is no mean feat at the moment. We pride ourselves on offering a range of flexible, temporary or permanent driving jobs across a broad spectrum of sectors to ensure the best fit for workers and clients alike. What sets us apart is that we treat recruits for our driving jobs with the respect they deserve and not as outsiders or numbers on a spreadsheet – because frankly without them the country's supply chain would grind to a halt."