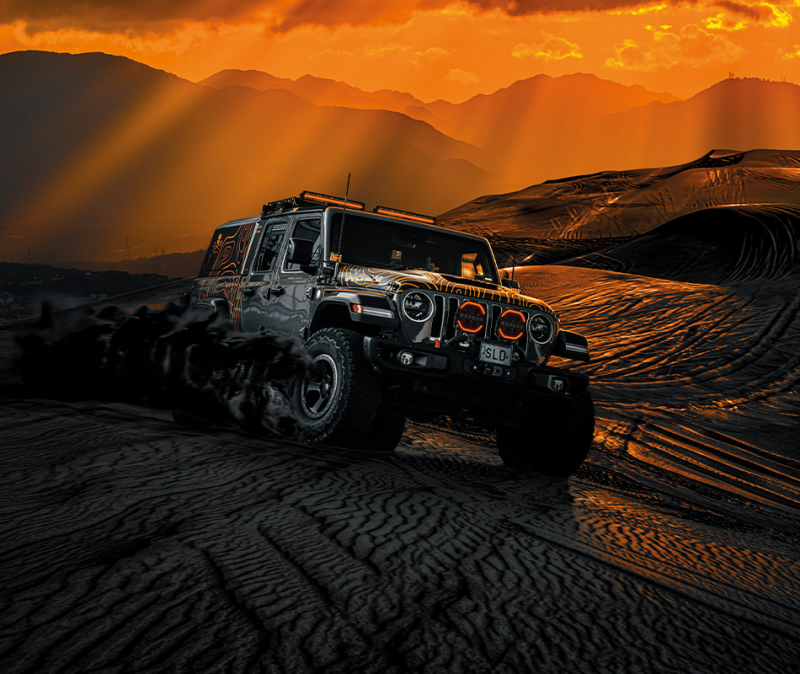 At Kuda, we are proud to partner with a variety of premium brands, including Strands
Lighting Division. Strands Lighting Division are one of Europe's fastest growing,
premium brand of vehicle lighting with their products being sold in 30 different
countries.
We have been working closely with Strands for many years. It's a relationship which
has gone from strength to strength and, we are super proud to be the exclusive UK
distributor for their lighting product range. Due to this fantastic, long-term
relationship, we can bring our customers all the latest Strands products as they're
released, so our customers can always stay up to date with current trends and looks.
Strands are always developing and designing new products according to customers'
needs to make driving safer. As a result of their new designs with improved
functionality, Strands have recently released some very exciting new ranges which
have arrived at Kuda UK.
Introducing Strands' newest set of products, the Firefly range. Within this collection,
a brand-new warning light and driving light has come to Kuda, and these aren't like
anything we've seen before!
The Firefly Summer Glow Warning Light completely reinvents what a warning light
can look like; with its state of the art 'floating' technology, this light creates the
impression of a bright, weightless glow seemingly floating in mid-air, just like a real
firefly!
The Firefly range features an incredibly slim design that blends seamlessly with your
vehicle, and is available with a range of magnetic mounts, surface mounts and pole
mounts, so that you can find the style that best suits you.
One of Strands' newest editions, we also couldn't not mention, is the Siberia Skylord.
Presented with both black and white castings the Strands Siberia Skylord 9" Driving
light is built to withstand even the harshest conditions whilst standing out from the
crowd, and comes in black or white to suit the customers preferred look.
The slim design and unique shape can enhance the appearance of any vehicle, and
the powerful LED's can light up the darkest of roads. Built to withstand shocks and
vibrations, and equipped with a reinforced coating, no terrain or weather can stop
the Skylord. Featuring a powerful high beam and dual position lights, this is your next
Strands must have.
We love the Strands lighting division range we can offer to our customers thanks to
our partnership, however, at Kuda we also offer a vast range of different lighting
from LED Bars to Tail Lights to cover all our customers' needs. Our range of lighting
helps customers personalise the look of their truck and stand out from any crowd.
You can check out our whole range of vehicle lighting over on our website
kudauk.ltd.uk, or see some of them in action on our YouTube channel @KudaUK.