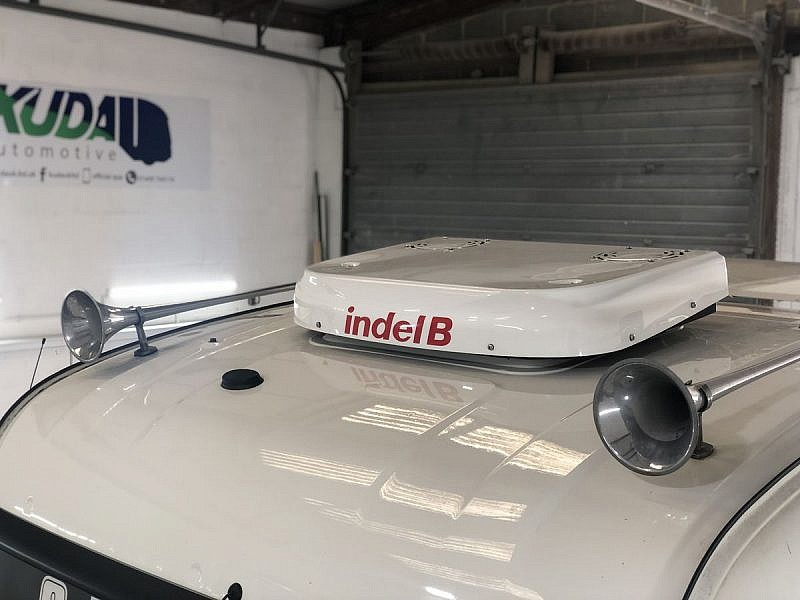 Here at Kuda Automotive we are the leading manufacturer, installer and distributor of commercial vehicle accessories and aerodynamics. We are very proud to partner with certain brands of which some become premium brand partners.
Indel B are the leading manufacturer of mobile refrigeration and have been cooperating for years with European and American truck builds to adapt and innovate exclusive truck coolers for drivers and operators. Due to our partnership with Indel B, we are the UK's importer, installer, and distributor for the Indel B range of air conditioning cab coolers.
Today we take a look at Indel B's air conditioning range sold here at Kuda, these cab coolers are available for most makes and models of truck.
The newest generation of roof mounted truck cab coolers to Indel B's range is the Oblo 1600, an air conditioning unit that will drop the ambient temperature in the vehicle by up to 15 degrees Celsius. The Oblo 1600 cooler is designed to work both whilst the vehicle is running to provide additional cooling and when parked up with the engine turned off. This cab cooler is designed to enable the up-most comfort of the driver both day and night. The Oblo 1600 has maximum output and exceptionally low and efficient power consumption.
An alternative option from Indel B, is the rear mounted cab cooler which is perfect for vans, campers and motorhomes. This electric parking cooler grants the maximum coolness in the back of the cabin. The rear mounted cooler is a battery powered electric air conditioning system almost aesthetically invisible as the condensing unit is placed in the back of the cabin. Similarly, to the Oblo 1600, this air con unit is designed to work both day and night, a great feature for any driver on the go.
The Indel B cab cooling units are fully type approved and fitting can be offered on our site or nationwide at your premises.
Finally, we have the Indel B Cube, a portable cab air conditioner. The Indel B Cube is a break through in truck air conditioning, it's the one ultra-compact 24v air conditioner on the market that can easily be moved from one cab to another. The Indel B Qube doesn't require any installation, just plug and play!
For more information, you can call our friendly sales team who will answer all of your cab cooling questions.
https://www.kudauk.ltd.uk/