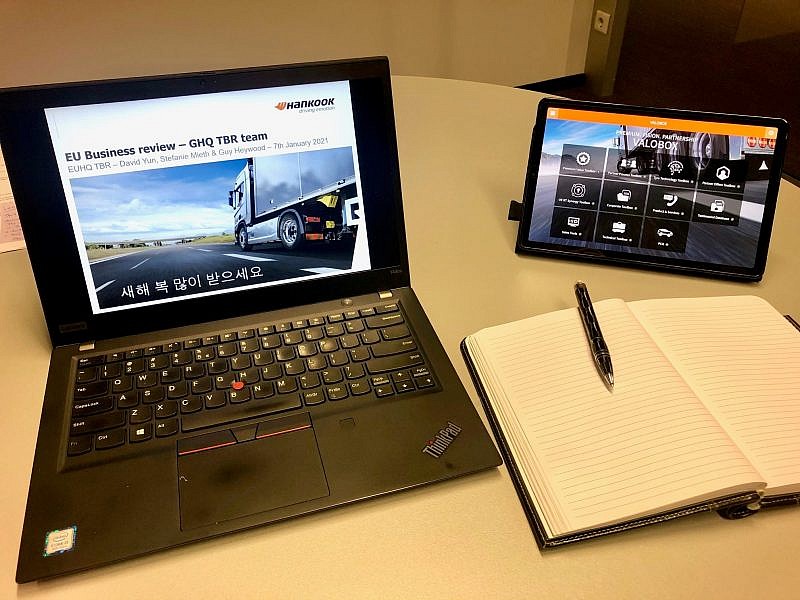 Hankook is building on its strategy of solid tyre performance, affordable pricing and easy availability by working with Fleet and Dealer partners to deliver more savings and value. The company is transitioning from a more product/price led customer/supplier relationship to a genuine business partnership built on delivering sustainable and significant cost savings. Developments in technology now make it possible for Hankook to offer more than tyres to their partners. By offering mobility solutions, including tyres and technologies Hankook will be able to deliver more value across a broader scope of activity.
Hankook's business support managers have the knowledge, experience and training to assess the fleet usage conditions and are able to recommend the right tyre to help to maximise value through opting for highest mileage, lowest rolling resistance and/or maximum damage resistance for On/Off segments. Hankook maximises fleet value by also offering their partners pressure management, which is one of the simplest and most cost-effective ways to reduce tyre and fuel costs, as well as CO2 emissions.
As well as highly knowledgeable staff, Hankook has invested in valuable tools for all of their partner facing staff to calculate the savings Hankook can deliver to a fleet. As a result of COVID accelerating the deployment of virtual reporting and meetings, one of the investments Hankook has made is in a new online toolbox which enables data to be inspected from remote sensors, vehicle data and traditional vehicle inspections. This enables the Hankook business support managers to deliver actionable proposals, with calculations to show the savings each action could deliver. The technology also allows Hankook to be able to deliver value reports, annual planning tools for dealers and fleets and annual statements showing the delivered value.