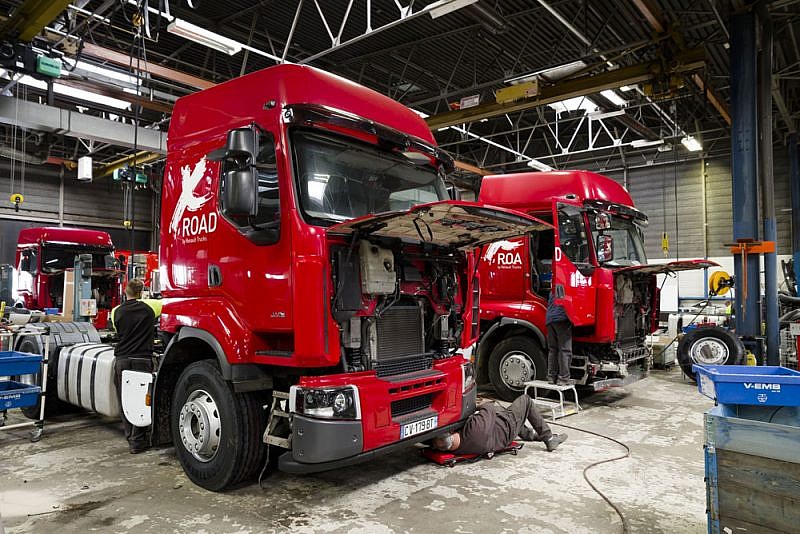 For those operators who don't have the spare capital to invest in brand new Euro 6 trucks, Renault trucks has a possible solution. By Steve Banner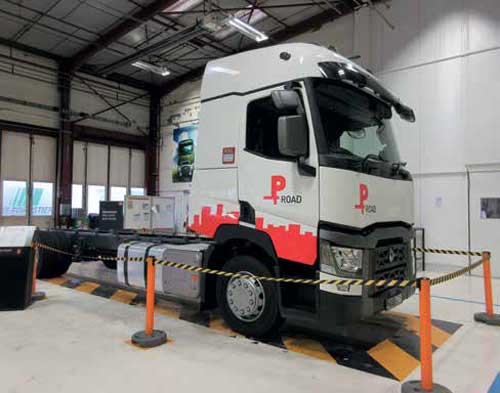 The steady roll-out of Clean Air Zones as well as with other emissions restrictions in key urban areas across the UK is forcing many operators to upgrade to Euro 6 whether they want to or not. In many cases these companies are opting for quality used Euro 6 models rather than brand-new ones in an understandable bid to save cash, and they are discovering that they are not always easy to come by at a price they can afford.
That is where Renault Trucks can help. It is manufacturing second-hand Euro 6 rigids and tractor units in a dedicated used trucks plant on the same site as its new truck assembly line at Bourg-en-Bresse in France. And it just so happens that the products it is turning out are guaranteed to appeal to hard-pressed British hauliers.
What's the deal?
Sold under the 'Used Trucks by Renault Trucks' banner, the right-hand-drive models selected for conversion at the plant come from UK leasing companies. They will usually have covered no more than 480,000km and are typically no more than three to four years old.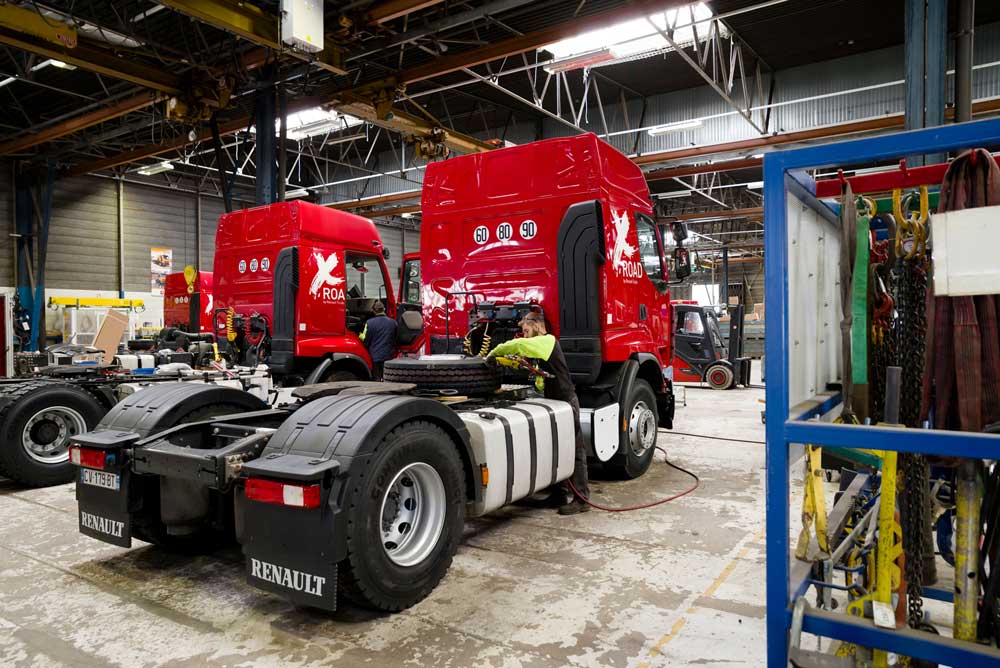 The vehicles receive a thorough check before they depart for France for their rejuvenation, with some 200 points inspected.
Given that quality used Euro 6 18-tonners are in especially short supply, a product well-nigh guaranteed to appeal to British buyers is the T P-Road. A high-powered 18-tonner with no less than 430hp on tap, it uses a Range T tractor unit as its base.
Transforming it into a highly-desirable rigid involves installing new chassis rails and a longer prop shaft but retaining the existing suspension, wheels and rear axle. The engineering work involved takes around 70 hours.
Three different wheelbases are up for grabs – 5600mm, 6000mm or 6500mm – and it takes 30 hours and some 200 software changes to stop the truck thinking like a tractor unit and start it thinking like a rigid. Renault Trucks may make T P-Road available as a removal van or with a conversion aimed at meeting the needs of driving schools. It may also be fitted with a chassis-mounted fridge unit and a 21-pallet insulated body sourced from Lamberet. Hit the X-Road
Renault Trucks has also developed the Euro 6 T X-Road 460hp tractor unit. Based on the Range T 4×2, but also available as a 6×2 with the needs of UK hauliers in mind, it is aimed at buyers who want a premium second-hand truck that can handle long-haul motorway treks along with a few trips on and off construction sites.
With the latter role in mind T X-Road comes with steel bumper bars, a strengthened cab access step and protective grilles for its headlamps. A diff lock is fitted, so are 315/80 R22.5 mixed-service tyres and the factory can raise ground clearance by up to 60mm.
The Optidriver transmission's performance is further enhanced by the addition of an off-road mode and a hand throttle is fitted. Trundle across really rough surfaces and you may find your foot keeps bouncing off an ordinary accelerator pedal.
Cosmetic embellishments include a black visor, black mirror casings and a distinctive T X-Road logo guaranteed to make the truck stand out from the pack. Customers can specify a variety of extra-cost options including additional fuel tanks, a hydraulic kit, LED rotating lights and a skid to protect the radiator.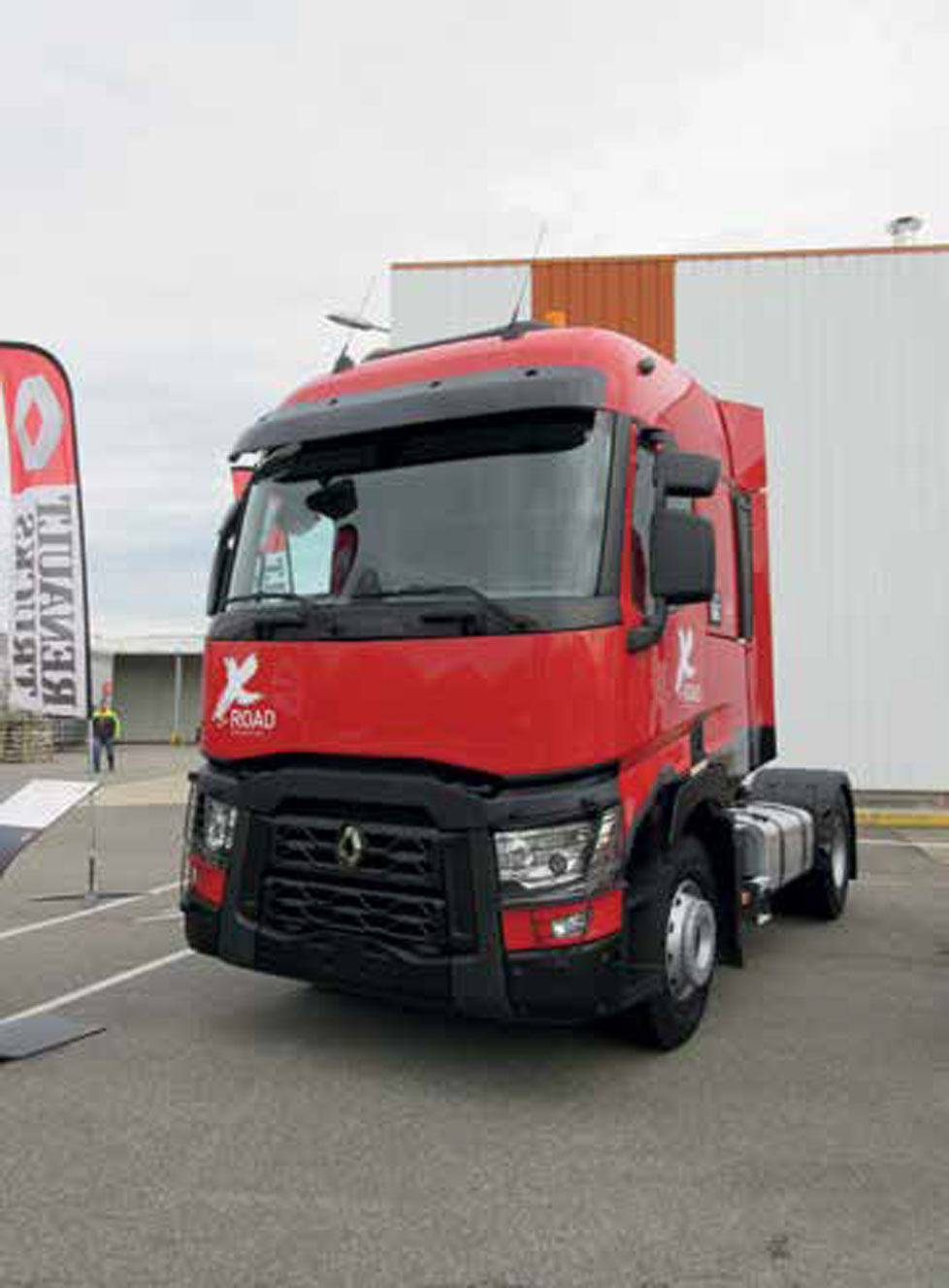 Building for the future
Renault Trucks is determined to make acquisition as easy as possible. Finance can be arranged as can a service contract and the vehicles come with a 12-month/160,000km driveline warranty. Other second-hand models are set for launch depending on the likely demand. Don't be too surprised if a 26-tonne threeaxle rigid appears before the end of this year.
All the modifications implemented in the used truck factory are executed to the same high standard as work done in the nearby new truck assembly plant. "Our new truck research and development and design teams are now working on used too," says senior vice-president, used trucks, Emmanuel Duperray.
The used factory's output has been rising, from around 200 in 2017 to approaching 400 last year. This year's total could reach 800 given the increasing demand. Renault Trucks says its ultimate aim is for 10% of the new trucks it builds to be recycled through the plant. With this target in view, it is encouraging hauliers who acquire new vehicles to specify their purchases with an eye to meeting the needs of the used market in a few years' time. They are likely to be offered an even-more-attractive buy-back price if they do so.
Recycling trucks in this way minimises their environmental impact, and the company's commitment to shrinking its carbon footprint does not end there. It is placing considerable impetus behind its eXchange portfolio of remanufactured parts covering everything from engines to alternators.
"We've got more than 2,000 remanufactured parts available and they account for 15% of our replacement parts business," says Renault senior vice president, aftermarket, Gilles Clement.
Business boost
The ability to supply second-hand trucks produced to the highest-possible standard should help boost the brand's overall residuals Renault Trucks believes. Furthermore, it gives the manufacturer's dealers products to sell that are just that little bit different.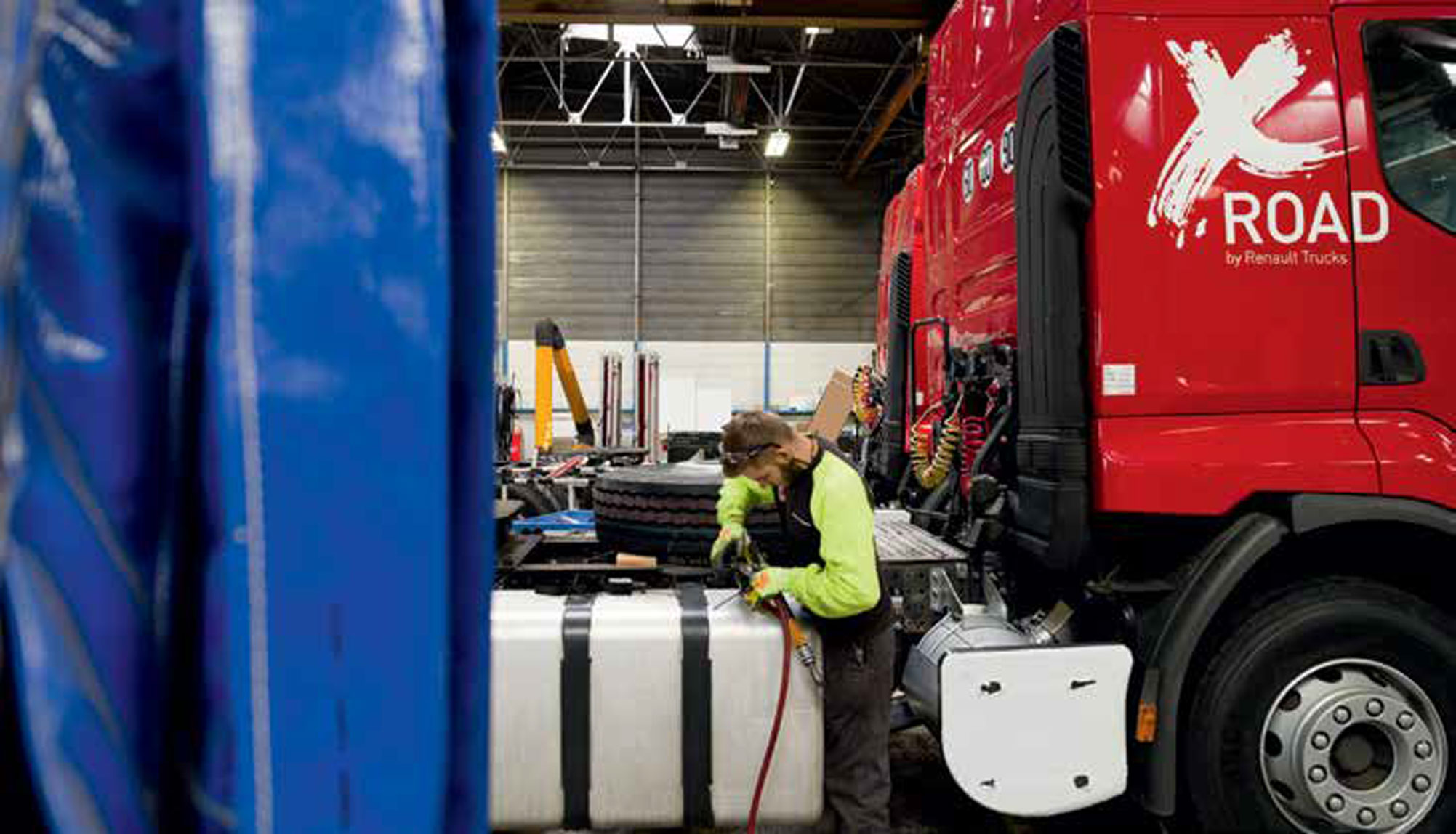 Those products could potentially have an appeal way beyond Europe. That is especially the case with the T X-Road given its ability to cope with rough and ready road surfaces.
It could certainly appeal to transport companies in sub-Saharan Africa that are tempted to buy new Chinese trucks; but might be more than willing to accept a high-quality, durable, used European truck as a perfectly-viable alternative.
Amidst all of these developments Renault Trucks has by no means forgotten its heritage. It has applied the Berliet badge to a used Range T T480 4×2 Euro 6 tractor unit which is being sold in Europe.
The distinctive-looking vehicle is finished in what Renault Trucks describes as pink grey and is fitted with light grey bumpers. Interior features include a leathertrimmed steering wheel.
Renault Trucks has its roots in the merger of Berliet and Saviem, another French truck manufacturer, just over 40 years ago. The Bourg-en-Bresse new trucks factory once built Berliets and continues to be a success story; it assembled over 25,000 vehicles in 2017.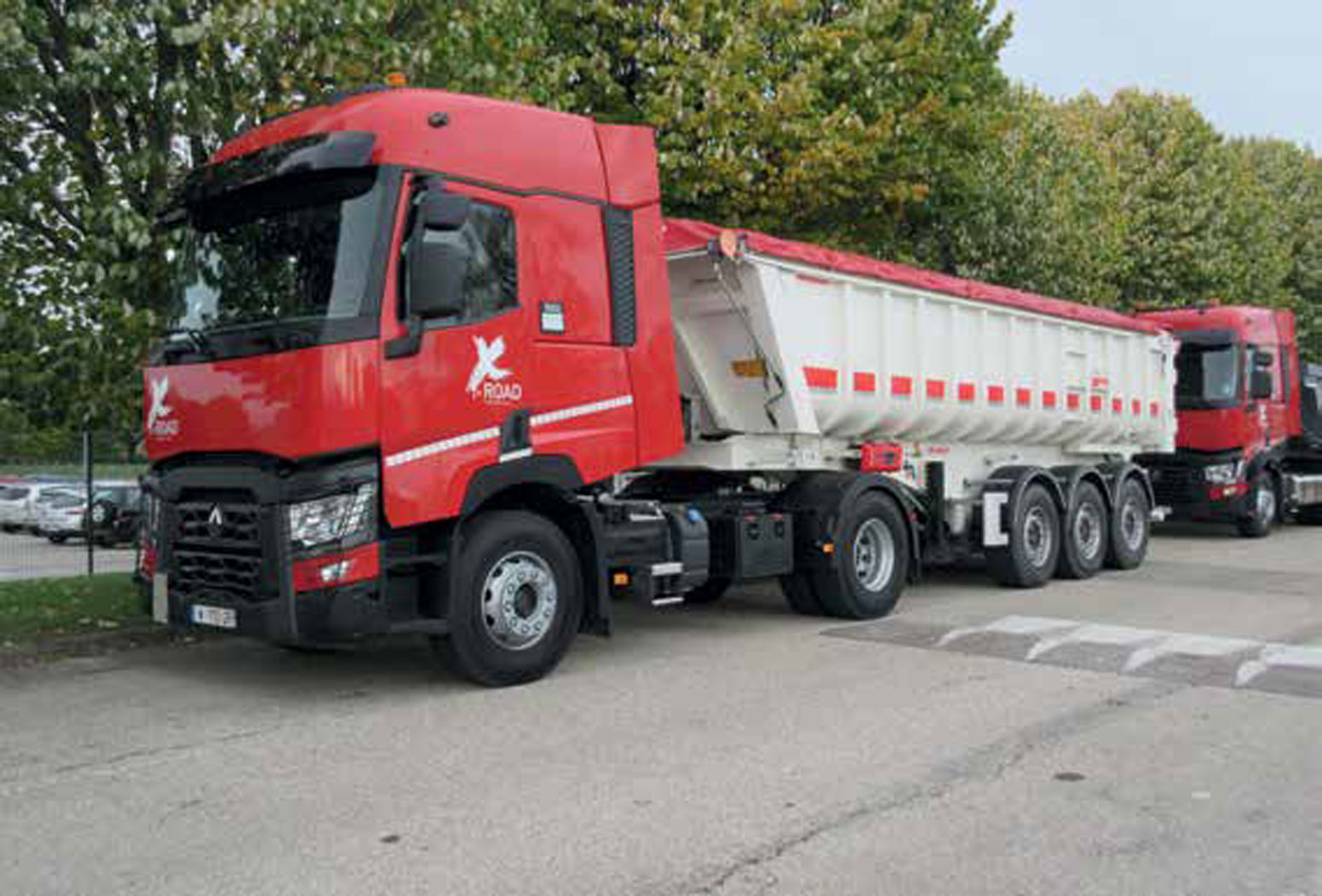 ---
Put Into Service
The Renault Trucks remarketing facility at Bourg-en-Bresse shows the great lengths to which the company goes to repurpose vehicles. The UK is actively taking these recycled vehicles, but there are many other markets that need the vehicles. Whether it is for a more extreme terrain, developing markets or where truck operators simply cannot justify the investment of a brand new truck the vehicles are in high demand.
Sales and support for many of the emerging markets for Renault Trucks is managed by its Middle Eastern operation, Renault Trucks International, Used Trucks in the Jebel Ali Free Zone on the outskirts of Dubai. CV Driver Magazine was recently given exclusive access to the operation and to the vice president, Alex Vosselman.
Ground was broken for the new facility in 2016 and it was officially opened in May 2017. As Alex explains, the brand new operation opens Renault Trucks to markets that are suitable for non-current 'E' technology vehicles and, in many cases, where locally sourced diesel quality falls short of what's needed in the latest products.
Typically, the Middle Eastern office works with vehicle importers, and service markets such as Nigeria, Algeria, Cameroon, Kenya and Sudan to name a few. Many vehicles that started life in the UK, such as a Range T 6×2 tractor, will ultimately go through the refurbishment process at Bourg-en-Bresse and be shipped to another right-hand-drive market such as Tanzania, Uganda or Kenya have being sold by the team in Dubai. As fuel quality is a problem in many of these markets, the vehicles will be down specced with the fuelling system being completely changed from Euro 6 to Euro 3 and it will receive full certification.
Additional adaptations will take place to make the vehicle more suitable for its new working environment, such as reinforced air filtration to better cope with dust and sand from unmade roads or desert environments and additional fuel filtration – including water separation – to deal with the poor quality diesel. Acquiring funding for a vehicle can be very difficult; in some markets interest rates could be as high as 20% and in many cases families will pool money to buy a truck.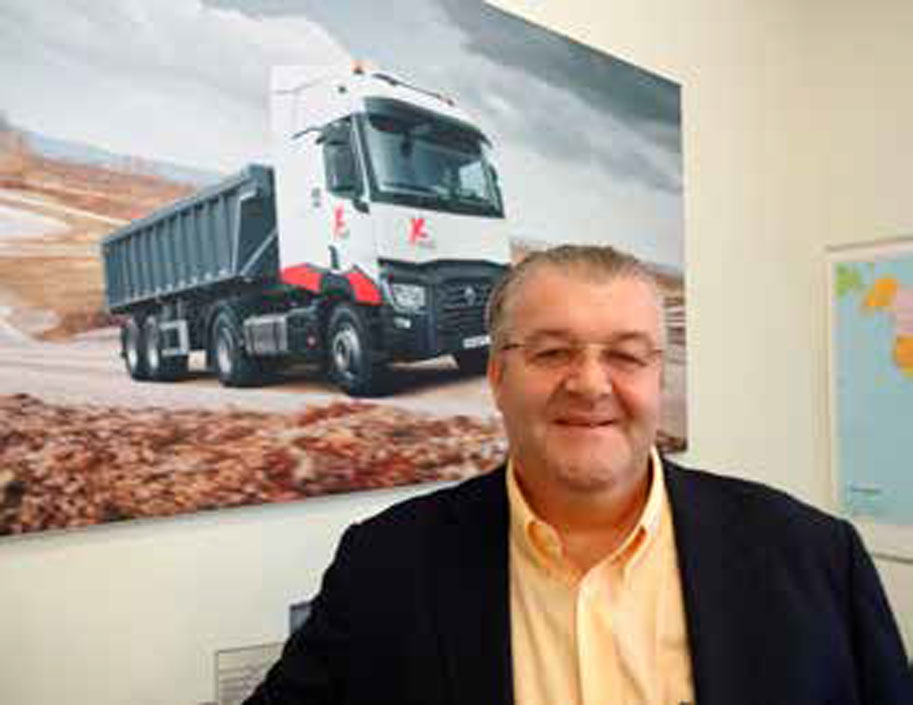 The T X-Road is a prime example of what these market requirements need. Typically it will be supplied with all of the upgrades and modifications from the recycling centre at Bourg-en-Bresse but also reinforced filtration, under engine protection and roof beacon. It will also include a 12-month driveline warranty and be sold under the Used Trucks By Renault Trucks banner.
As we walk around the facility, our attention is brought to a Premium 460 6×2 tractor about to be shipped to Pakistan, while a range D rigid is about to go its new home in Madagascar.
Although the vehicles supplied through Renault Trucks International operation in Dubai have seen service in other markets, the clients are dealt with in exactly the same way as a client buying a new truck. Each member of the sales team is allocated a territory and they build relationships with that territory's importers and clients. The important thing is that all vehicles are supplied to a very high level and conform to Used Trucks by Renault Trucks standard.