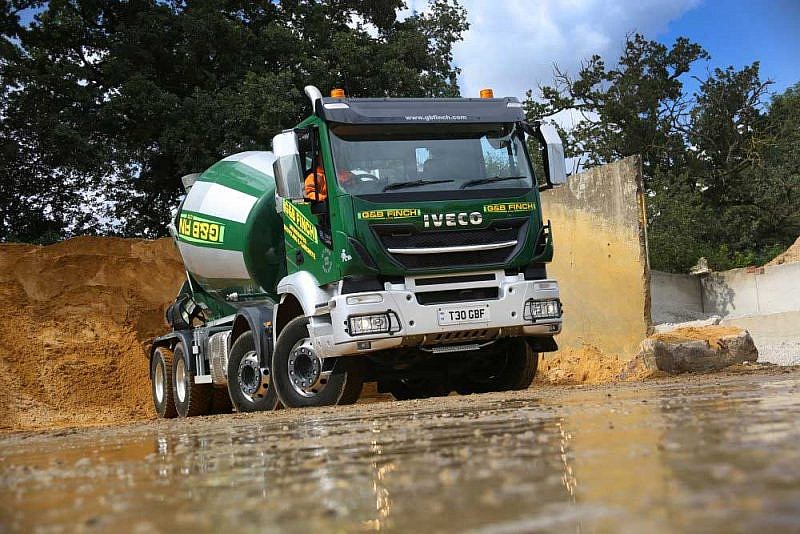 Essex-based aggregates firm G&B Finch has put its first two 32-tonne Stralis X-WAY mixers into service, taking advantage of Iveco's product range to equip each mixer for different types of operation.
The Stralis X-Ways add a new dimension to the fleet – and as they are lighter, we're able to carry an additional 500 litres of concrete on every journey. It's a win-win situation."In terms of performance, we find nothing comes close to Iveco.
The pair are part of a wider order which will also see a Stralis X-Way tipper and tipper grab delivered later in 2019.
Supplied by Northern Commercials in Hildenborough, the two 8×4 mixers replace older Trakker models in a 50-strong, all-Iveco fleet and will operate in the firm's distinctive green and yellow livery. They will deliver concrete to customers within a 20-mile radius of G&B Finch's main site in Chelmsford.