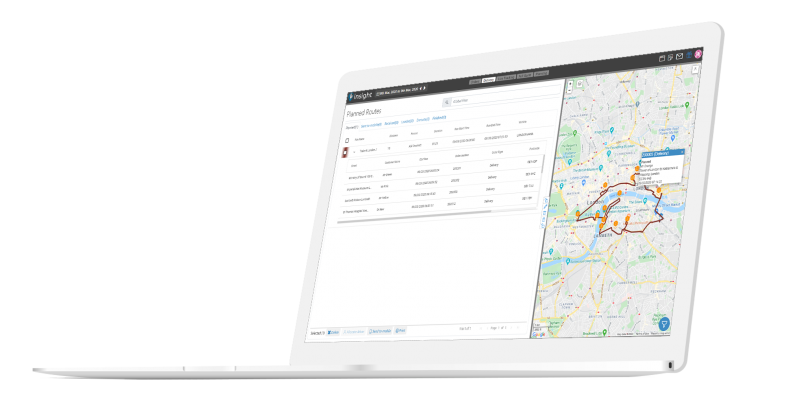 Trakm8, the UK's recognised leader in the field of telematics, is making its Insight Optimisation
platform free for as long as the Government lockdown persists, to support fleets of all sizes during
the COVID-19 crisis. Trakm8's solution is a British designed and built SaaS product, developed to
support British business and is aimed at small and medium sized enterprises (SME).
The global pandemic has resulted in demand spikes throughout a number of supply chains, from
personal protective equipment to grocery items; once commonplace but now scarce.
In such an environment and with demand at record levels, maintaining and improving the efficiency
of operations through AI based route planning becomes paramount. The task is increasingly complex
as deliveries have to respond to obscure and localised spikes in demand that are hard to predict.
Furthermore, as economies across the globe artificially slow down to halt the spread of COVID-19,
Trakm8 wants to support transport providers through this challenging period by providing free access
to its latest optimisation tool. This will ensure that business are best placed to bounce back when
the market restrictions are lifted.
Insight Optimisation is Trakm8's intuitive route planning solution which uses big data to handle even
the most complex fleet requirements. It's proven to cut fuel expenditure by up to 20% and increase
productivity by up to 33%. Maximising the concept of useable data, rather than planning a simple A
to B route, Insight Optimisation takes into account the size and capabilities of your fleet and applies
them efficiently to the task at hand, whether that's five or five thousand deliveries a day.
The free period of Trakm8's incredibly simple to use tool can be redeemed at any point during the
government lockdown, with no contractual obligations thereafter. Insight Optimisation works with
almost every available computer system – all you need to get started with its web-based portal is an
up-to-date internet browser. The only file a fleet manager will need to upload is a csv, which you're
able to open in any text editor or spreadsheet tool.
Commenting on the offer, Peter Mansfield, Group Sales and Marketing Director at Trakm8, said: "At
critical moments like these, it's paramount that supply chains keep moving and goods get where they
need to be. Supply chains and the logistics professionals are just as integral as our treasured NHS
staff in keeping our country moving, and they need extra support.
"By making our market-leading route planning product free to anyone who needs it, we hope to
provide some extra support to those on the front line. We are proud to be a British business
supporting our country in these difficult times"
To learn more about Insight Optimisation, please visit
https://buy.trakm8.com/insight/optimisation/
.
For the full terms and conditions, please visit:
https://buy.trakm8.com/insight/optimisation/free-
trial-terms-and-conditions/