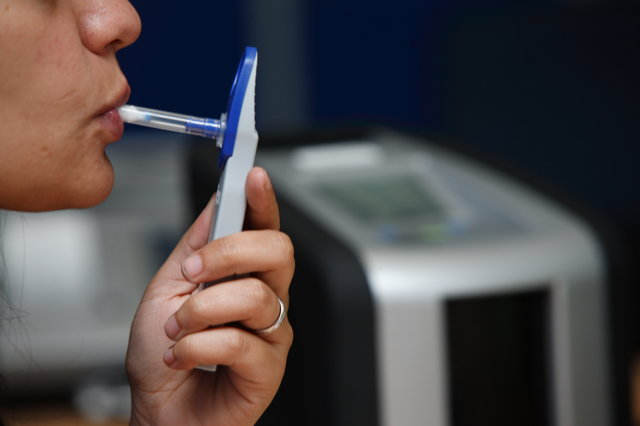 15th September 2022, Blyth, Northumberland – Findings from new research carried out by safety technology company Draeger Safety UK, show that:
·       83% of the UK workforce would be happy to comply with drug and alcohol testing at work.
·       70% said they would be willing to be tested in their own home when working remotely.
·       84% were happy to be tested in their workplace.
·       Less than a third (31%) would be horrified at the idea of being tested by their employer.
Adam Barker, Marketing Manager for Impairment at Draeger Safety UK said: "We are seeing an increase in companies considering introducing drug and alcohol testing in their businesses. It's perhaps not surprising at a time when misuse of alcohol and other prohibited substances is more widely reported, as well as a rise in prescription medicines for mental ill-health that can sometimes impair performance.
"Employers have a legal duty to protect employees' health, safety and welfare so having a drug and alcohol policy and testing for substances that have the potential to impair safety the workplace is being increasingly seen as an important part of fulfilling this obligation and protecting all employees."
There was a close split between those who feel that testing should apply to those operating potentially dangerous equipment rather than office workers with 53% feeling that this should be the case and 47% disagreeing. This appears to suggest that there is a feeling that policies should be applied equally across the workforce, rather than singling out specific functions.
OdiliaClark is a specialist Impairment Risk Management and Wellbeing company whose services include independent drug and alcohol testing services to help businesses maintain a safe working environment.
David Whiffin, Managing Director of OdiliaClark comments on Dräger's survey findings: 
"Our experience is in line with Dräger's research and in the main, employees  see testing as a positive activity. They understand that testing is there as a safety net to support the many, not penalise the few.
"It's important that whatever the case for introducing a testing programme, the policy itself is fair and consistent, the procedures and process used are in line with current guidelines and best practice, and that the equipment and subsequent analysis are high-quality and accurate. The benefits of a good policy and programme should complement the overall approach to health and safety in the workplace and should be deployed in a non-punitive manner."
Draeger Safety UK itself introduced an enhanced drug and alcohol testing policy in July 2022, which will see everyone from Managing Director to apprentice eligible to be included in randomised testing. It included an amnesty period at the start, during which any team members suffering from addiction problems could seek help without judgement.
Adam Barker concludes, "The survey findings and our own experience of working with customers, indicates that there is a growing recognition that testing is part of a company's health and safety policy, and that testing keeps employees safe in the working environment."