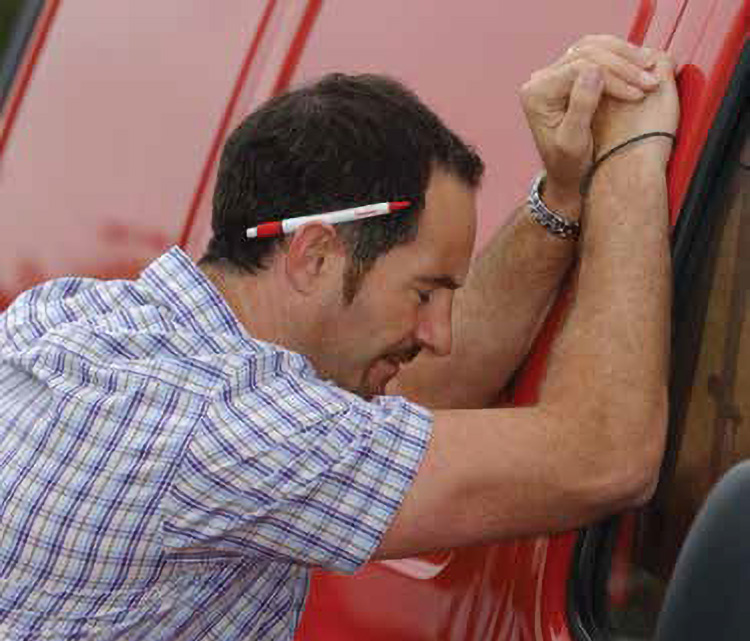 People deal with the fallout of a traumatic incident in a variety of ways. Fortunately, says Steve Banner, there is a large support network in place to help those affected.
It's the nightmare all truck drivers secretly dread. The day when an unwary cyclist wobbles out in front of them, an elderly pedestrian steps off the payment an inch from their front bumper oblivious to the oncoming danger, or a child runs out into the road; and they can't stop in time. Then there is always the risk that a suicidal individual will attempt to end it all by throwing themselves under their front wheels.
The consequences for anybody hit by a truck are likely to be serious. But what about the consequences for the driver? He or she may have done nothing wrong and is likely to be deeply affected by the incident; especially if somebody was killed.
People react differently to traumatic events and all sorts of responses are likely during the first few days after the collision, says the Employee Assistance Professionals Association (EAPA) They include shivering, confusion, disorientation and helplessness, an inability to speak, bursting into tears for no apparent reason and mood changes.
Drivers may suffer nightmares about the incident, flashbacks which involve re-visiting it and feelings of withdrawal, isolation and guilt; even though what happened was not their fault
Severe after-effects
Thereafter drivers may suffer nightmares about the incident, flashbacks which involve re-visiting it and feelings of withdrawal, isolation and guilt; even though what happened was not their fault. He or she may also find it difficult to concentrate and want to avoid visiting places or doing things that trigger reminders of what happened. Painful though these reactions may be, they should not come as a surprise.
"It is important to recognise that these symptoms are a natural response to an occurrence which is atypical," says Caroline Ribeiro-Nelson. An EAPA executive member and an experienced psychotherapist, consultant and trainer, she is the author of an invaluable EAPA factsheet entitled Managing traumatic events in the workplace, which is well worth perusing. "Individuals require time to process the experience in order to work through, manage and make sense of what has happened, enabling them to recover and return to their previous state," she continues. "Most people will see a decrease in their symptoms during the first two to four weeks."
So what should their employer do?
The Health and Safety Executive points out that the Health and Safety at Work Act 1974 imposes a legal duty on employers to ensure, so far as is practical, the health, safety and welfare of their employees. Transport companies have a duty of care transport companies have towards the people who work for them.
This includes ensuring that managers listen to the concerns of a driver who has received a serious shock, allowing the individual time off to recover if necessary and transferring them to other duties if they are clearly unfit to get back behind the wheel. It also involves demonstrating understanding and making allowances. Workplace performance may suffer as a result of the aforementioned loss of concentration and there may be periodic outbursts of anger.
If the symptoms go on for longer than four weeks says Ribeiro-Nelson then that could indicate the onset of post-traumatic stress disorder. That may require clinical intervention or the assistance of an independent professional counsellor who can help the driver come to terms with what has happened. Counselling may of course be of value earlier on, in the days immediately following the incident.
Help at hand – Counselling and Support
Counselling can be provided face-to-face or via a telephone helpline. The EAPA can help businesses find a counsellor. Employee Assistance Professionals Association
Another source of help is the transport firm's insurance company. All businesses must have employer's liability cover and insurers offer a wide variety of risk management services that may be able to provide assistance.
Even if they have never had a driver involved in a fatal accident, employers should be aware that it might happen one day; so they need to plan ahead.