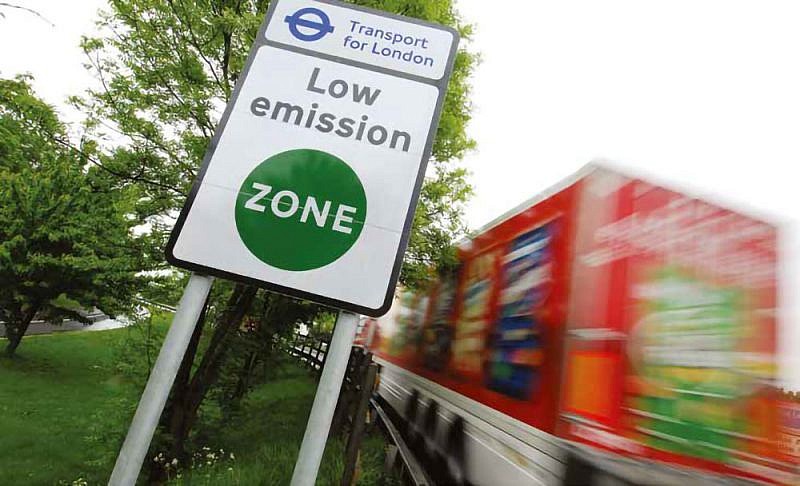 Soon, London won't be the only major UK city with its own local air-quality laws. Several other major metropolitan authorities are looking to set-up clean-air zones too.
What London does today, other cities will do tomorrow, especially when it comes to Clean Air Zones
There's no doubting that when it comes to creating local regulations for HGVs London leads the way, whether it's on night-time access, the protection of vulnerable road users or low-emission zones. Yet London is only the lightning rod for change in our major cities.
What London does today, other cities will do tomorrow, especially when it comes to Clean Air Zones (CAZs).
In 2008, Transport for London (TfL) first introduced a low-emission zone (LEZ), based roughly on the Greater London Area ringed by the M25. It required commercial vehicles to have a minimum emissions standard of Euro 4 levels on particulates if they wished to enter it without paying a daily charge.
The LEZ has since paved the way for the forthcoming Ultra Low Emission Zone (ULEZ) which will operate 24 hours a day, seven days a week within the same area as the current Congestion Charging Zone (CCZ), and which comes into force on 8 April 2019. For the record, the ULEZ standards – which require an HGV to have a Euro 6 engine in order to gain free entry into the ULEZ – are in addition to the Congestion Charge and the Low Emission Zone requirements.
Consultation on extension
Although the initial boundary for the ULEZ will be the CCZ, TfL has been holding a consultation on further extending the scope of its air-quality regulations. In addition to tightening up the standards of the existing LEZ from 2020 it's also looking at expanding the ULEZ boundary for light vehicles from central London to inner-London up to, but not including, the North and South Circular roads in 2021 – so that all vehicles in this area are subject to emissions standards.
However, TfL isn't the only major metropolitan body looking to tackle the impact of exhaust emissions, and especially NOx, from road transport by restricting HGV access into urban areas. So what's driving this growth in CAZs? Put simply, the UK Government hasn't been doing enough to improve urban air quality and has lost a number of significant court cases based on its previous policies. Consequently, several major UK towns and cities now have a legal requirement to improve their air-quality and as a result of this regulatory burden more than 20 local authorities in England could end-up introducing their own CAZs.
First phase
Under the first phase planned for 2019, Birmingham, Derby, Leeds, Nottingham and Southampton will set-up CAZs that apply to vans, buses and HGVs. While full details and timings have yet to be confirmed it's expected they'll require the same Euro-VI minimum engine standard for free entry as London, otherwise, a daily entry charge may be levied. A second phase, expected in 2020, could see CAZs covering vans, buses, and HGVs also being established in Middlesbrough and Sheffield. Moreover, further CAZs applying to buses and HGVs are projected for Bath, Bristol, Coventry, Manchester and Newcastle. Once again, while as yet there are no definitive criteria for these other schemes, a minimum Euro 6 standard for free-entry seems likely.
England's biggest cities aren't alone in having to improve their local air-quality. Other local authorities required to take action include Basildon and Guildford. Indeed, any town or city with traffic hot-spots that create high levels of air pollution, and in particular NOx, are legally-bound to act and an emissions based standard for vehicular access is the obvious way to reduce pollution.
Likewise, moves to improve air quality are being taken in Scotland, Wales and Northern Ireland. As part of its 'Cleaner Air for Scotland: The Road to a Healthier Future (CAFS)' strategy the Scottish Government has confirmed that improving air quality is at the heart of its transport and decision-making policy. Working with local authorities it plans to introduce LEZs in four of Scotland's biggest cities between 2018 and 2020, "… and into all other Air Quality Management Areas by 2023 where the National Low Emission Framework (NLEF) appraisals advocate such mitigation." The first four Scottish pilot CAZs are expected to be in Glasgow, Edinburgh, Dundee and Aberdeen.
Framework for Wales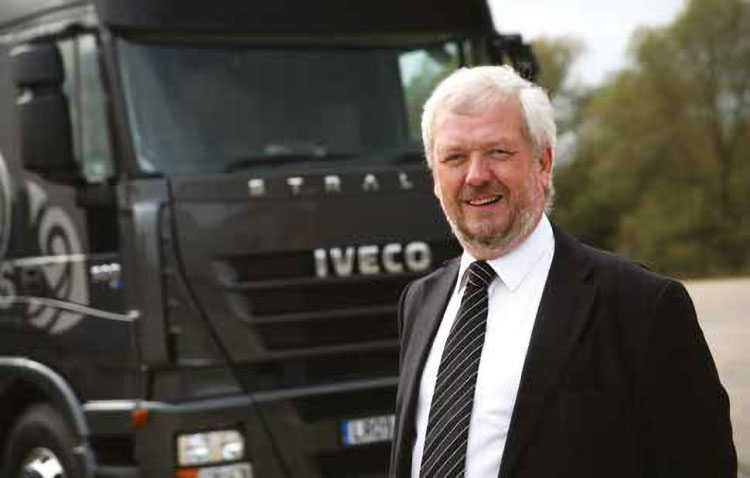 Similarly, the Welsh Government is consulting on a CAZ framework for Wales, which could be announced by the end of the summer – indeed, Cardiff might have a CAZ by 2021. Air-quality policy and legislation in Northern Ireland will also be reviewed.
But regardless of who follows London first, over the next four years truck operators throughout the country are likely to see a number of new local emission based urban-access restrictions popping up. And while the exact requirement for free HGV-access into those proposed CAZs has yet to be announced it makes obvious sense that, with London having already adopted a minimum Euro 6 emission standard for its ULEZ, other metropolitan and local authorities will apply the same standard for trucks and buses.
That's good news as since 2014 there's been full availability of Euro 6 truck chassis. However, if there's a sudden surge in demand for new trucks as operators buy to comply with new CAZs it could be a real problem – as Iveco UK's Alternative Fuels Director Martin Flach reports: "We've done some calculations where we've looked at the number of Euro- VI vehicles already in the market and also the replacement cycle based on the normal 45,000 vehicles per annum over the next 2-3 years. The point we end up with is that something in the region of 175,000 vehicles would be below Euro 6 by the end of 2020. And each of those vehicles will either have to pay to go into those [new] LEZs or will not go in."
Don't wait
Flach's message for operators thinking of replacing an older truck with a cleaner Euro-VI model is unequivocal: "Don't wait until the last minute. There's no way the manufacturing industry can produce 175,000 trucks in one year for the UK!" His final remark provides food-for-thought too. "Euro 6 for CAZs is only ever going to be the start of the journey. We've heard in Paris, Madrid and Athens they've all announced they'll be no diesels allowed in those cities post-2025 – and it's going to come whether we like or not in the UK. Exactly when, how or what the regulations will be who knows at this moment? But it's only going to get tougher."