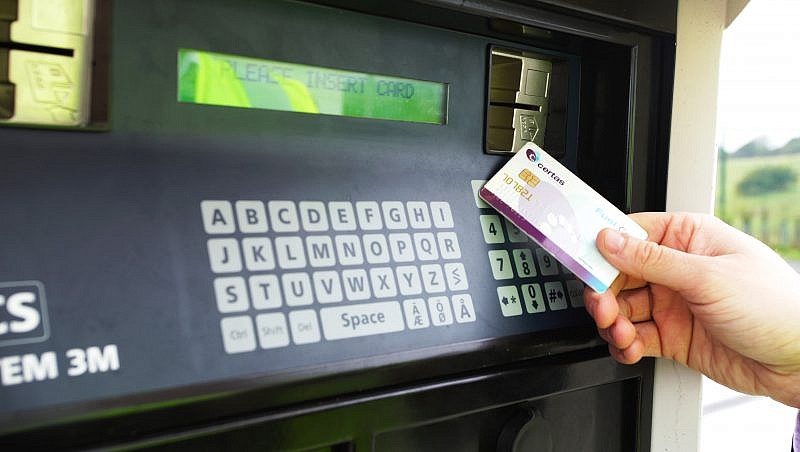 Alex Wolfe, Head of Fuel Cards at Certas Energy, shares how fuel cards and HGV-dedicated refuelling sites from the UK's leading fuel supplier are helping to keep drivers moving through Covid-19 and beyond.
Road transport has always been the lifeblood of our nation, and the coronavirus pandemic has thrown the hard work of lorry drivers into even sharper focus. As drivers have been working tirelessly to keep the UK fed, clothed, watered and PPE-protected, we've been helping to smooth out any refuelling bumps in the road with our fuel cards and bunker sites.
Card sharp
Today's safety guidelines mean that cash is 'out' and paying by card is definitely 'in'. It's no surprise then, that fuel cards have been the key to quick and easy refuelling – and even more so because they can deliver below the pump prices at a time when many businesses are under pressure to cut costs.
Certas Energy fuel cards are helping drivers access fuel on-the-go at competitive rates from over 3,000 locations nationwide – including all main motorway refuelling stations as well as a large number of supermarket forecourts.
Fuel through thick and thin
To make sure drivers have around the clock access to fuel across the strategic road network, we've prioritised keeping our 22 HGV refuelling bunker sites fulling stocked with DERV, red diesel and AdBlue.
Certas Energy bunker sites have been specially designed to make refuelling as smooth as possible for HGV drivers, offering wider lanes, high-speed pumps and cashless payment terminals. This means drivers are able to fill up, pay and drive away with no more queuing up for a pump, dealing with tight manoeuvres or having to wait to pay in a service station kiosk.
For extra savings, Certas Energy fuel card users are able to unlock discounts on all diesel purchases when refuelling at our sites.
A number of our HGV refuelling sites also offer facilities and amenities for drivers such as secure parking, showers, laundry, hot food and more – many of which have remained open to support the welfare of all the lorry drivers delivering vital supplies to the nation.
Rewarding drivers
Being a lorry driver isn't always easy. That's why – as a small way of saying thank you for drivers' amazing efforts – Certas Energy fuel card holders are able to pick up a free coffee from a number of participating forecourts in the UK.
We're also proud to be the first fuel supplier to offer fuel card customers the opportunity to access deals, discounts and cashback with hundreds of the UK's leading brands as part of our rewards scheme – Certas Energy Extras. Drivers simply need to register via our online platform, and in a few clicks have access to offers that can help save money on shopping trips, meals or days out.
For more information about how Certas Energy can keep you moving with fuel cards and bunker sites, visit www.certasenergy.co.uk/my-business/fuel-cards-and-bunker-sites/ or get in touch with our team by calling 0345 608 8003