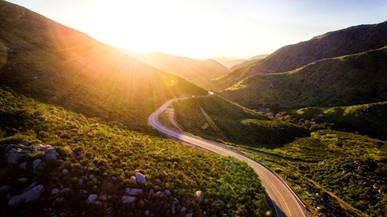 As the Government's "STAY ALERT" messaging indicates the start of a return to work movement and the Covid-19 pandemic looking like it might be beginning to subside, DriveTech has created a further free online toolkit for drivers.
With the lockdown beginning to lift, there are some important considerations for businesses and their drivers as they readjust to a "new normal".
The DriveTech toolkit is free to access for anyone who manages a driving community, or who is a driver themselves, and it will help to guide them through these potentially uncharted waters, helping to get fleets and drivers safely back on to the road.
Summary information from the Government on coming out of lockdown complements the toolkit which covers aspects of preparation including the roadworthiness of the fleet such as battery, tyre and other vital maintenance checks plus key considerations for drivers, including subject areas such as getting back on the road, vulnerable road users, increases in traffic after an abnormal lull, and even covers Mental Health Awareness pointers – important especially as we recognise Mental Health Awareness Week this week.
The DriveTech toolkit can be directly accessed from this link and can be readily shared amongst driving communities to help as part of the AA's overall work to help keep Britain moving: https://rise.articulate.com/share/po–jt6W6bflnOM6DWDV8LRSWdM4jK3P
Commenting on the new toolkit being made available for free Colin Paterson, Head of Marketing at DriveTech, said: "Just as our parent company, the AA, has been offering support to the frontline including the NHS and Emergency Services during the pandemic, DriveTech is also keen to help – and with a specific focus on road safety, minimising unnecessary distractions and helping to reduce road collisions. We hope this free toolkit can help get drivers back on the road safely."