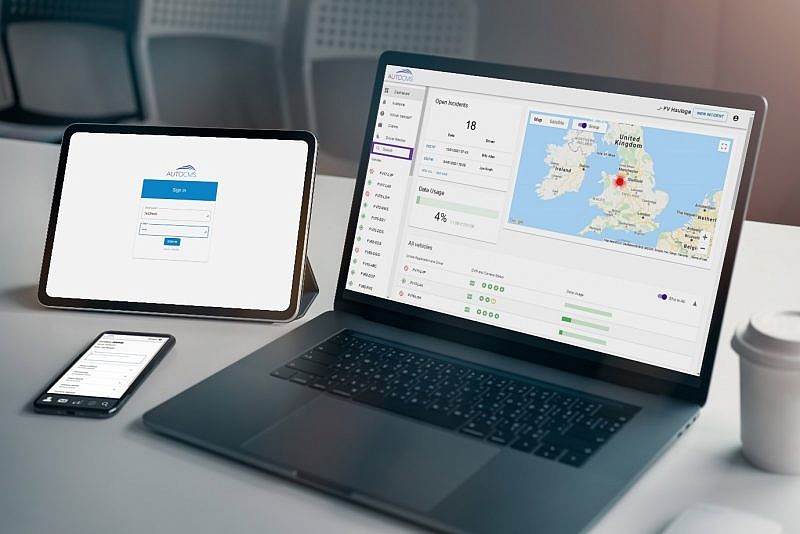 AutoCMS "3M's" Promise; Monitored, Managed and Maintained
AutoCMS, the Centralised Management System – exclusive features, reduce apps and logins, your fleet at your fingertips in one online platform designed with fleet offices in mind. Live view, replay journeys with supporting footage, tracking, telematics and much more.
Fully monitored – Camera systems can go wrong and there is nothing worse than finding no footage in the event of an incident. You need to have confidence in knowing your camera kit is working because paying for equipment that has an unknown fault can result in an increased likelihood of insurance claim costs due to a lack of supporting evidence. With the added tightening of regulations and increasing of safety measures, you also do not want to risk receiving a fine faulty equipment.
Full managed – on finding a fault, managing the repair process can be painful and very distracting. Many DVR issues can be resolved remotely by our quality managed service with relevant updates or remote setting options. If a remote fix is not possible, an engineer visit is booked to fix the problem which is all made more efficient with early notification of any fault.
Finding video footage can be time consuming and frustrating, however AutoCMS provides a solution allowing your users to access support to operate the platform with a bonus of AutoCMS Investigation Services who can find the footage for you.
Fully maintained – rapid and efficient solutions are vital. Warranty covered or driver damage can be a tricky question especially as costs for support engineer visits can be more costly than the camera itself. Having a fully managed solution speeds up communication and assists in clarifying who pays for what. AutoCMS packages can include all labour and travel costs giving you excellent value for money.
Integrations with most telematic companies reduces install time and gets you back on the road with minimal disruption and adds more benefits to accessing the existing tracking all via one simple system: AutoCMS.